Meek Mill says Nick Minaj lying to her teeth about him sliding in her DM.
In all fairness to Nicki Minaj, she did say in her song "Barbie Dreams" that she is just playing, and it's unlikely that Meek Mill took her serious. The Queen rapper famously rapped about catching her ex-boyfriend in her DM. "Meek still be in my DMs, I be having to duck him / 'I used to pray for times like this' / Face a*s when I f*** him," she raps.
In his new interview with Vulture, Meek Mill says Nicki Minaj didn't give him a heads up about the song, so he heard it for the first time just like the rest of us. Nevertheless, he did admit that he digs the song calling it some dope rap.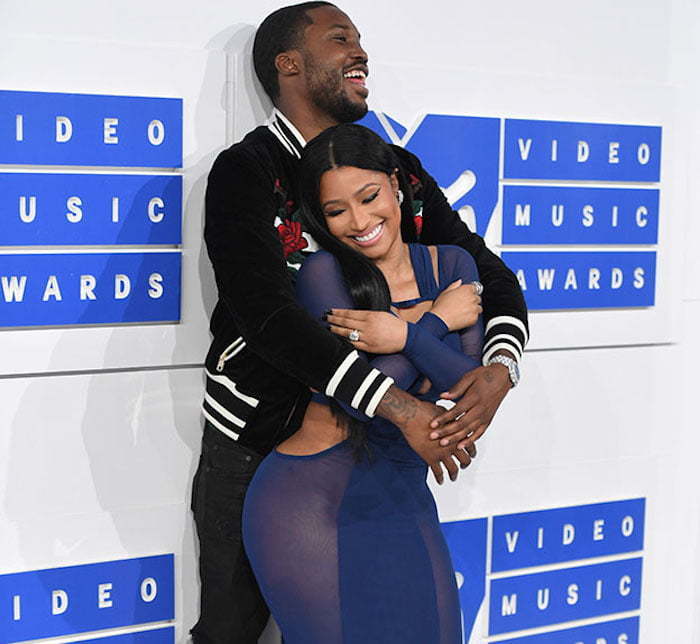 "I definitely wasn't in nobody's DMs," Meek said. "And definitely wasn't nobody ducking me, sh*t. That's a fact… I actually was laughing at it, too. 'Cause there's no limits! I felt it and I liked it. That's a dope rap."
Meek Mill and Nicki Minaj broke up last year after dating for around two years. The Dreamchasers rapper also opened up about his beef with Drake during the interview which we will cover in a different story.
Meek is getting ready to drop his highly anticipated new album Championships this Friday. The project packs 18 tracks and guest appearances from Cardi B, Fabolous, Ella Mai, Kodak Black, and more. The project will be available at midnight on Thursday night so stay tune.