Angela Simmons shared a touching tribute to her slain ex-fiance, Sutton Tennyson.
The reality star is currently mourning the death of her baby daddy who was shot and killed at his home in the 600 block of Jewel Drive SW Atlanta. According to the police report, Tennyson was shot multiple times in his driveway on Saturday (Nov 4, 2018) at approximately 4:30 p.m. Cops say he was shot during a heated argument with another man. His killer fled the scene and cops are now looking for him.
Angela Simmons has since shared her reaction to Sutton's death. "Thank you for leaving behind my greatest gift," she wrote. "I'm hurting. I'm numb. Thank you for the outpouring of love everyone. I can't believe I'm even saying Rest In Peace Sutton. I promise to hold SJ down in every way I promise."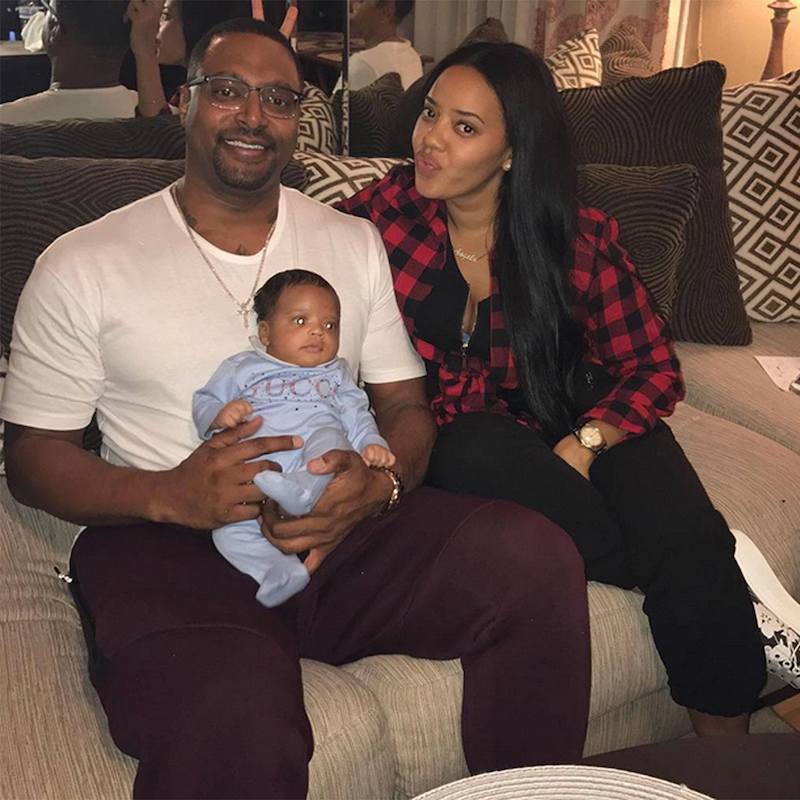 She is also getting a lot of support from her 5 million fans on Instagram. "My condolences to you and his family. I'm saddened to hear this news. May he be received in Paradise," one fan wrote while another fan added, "My Condolences goes out to you and baby boy during this difficult time."
Angela Simmons and Sutton Tennyson dated for around two years between 2015 and 2017. The former couple has a two-year-old son name Sutton Tennyson Jr. and were even engaged before she pulled the plug on their relationship. Simmons opened up about her relationship with Tennyson on her reality show Growing Up Hip-Hop.