Mavado managed to anger his Christian fans when he posted a photo of himself as God.
The Gully Gad, aka Mavado, posted a photo of himself on his Instagram profile on Sunday where he likens himself to a god. Sources inside the Gullyside told Urban Islandz exclusively on Monday that the image is the cover art for an upcoming project from the dancehall singjay. We're told that Mavado has been going through a lot over the past couple of months and he also recorded a lot of new music.
But it's his Christian fans whom he angered the most with the photo. "Mavado I am a huge fan but this pic right here don't sit well with me as a God-fearing woman, please take it down, we don't do the mockery thing around here," one female fan wrote while another added, "You wrong bro never you come pair yourself to God, only time will tell all of you who are defending this."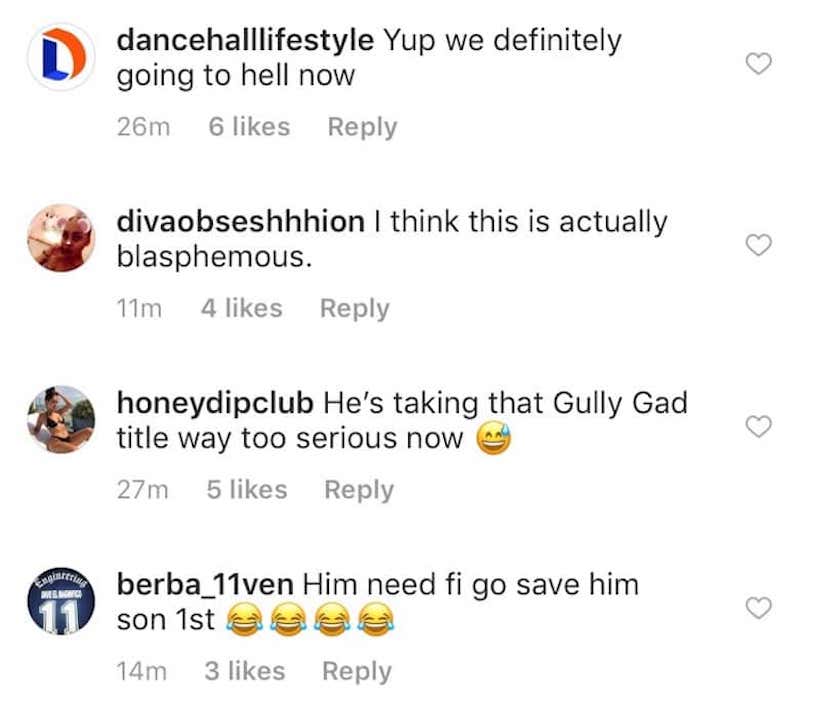 While the Gully Gad has been getting a lot of flocking from some fans, a lot of his more hardened supporters were there to defend him. "You guys should go get a life and leave Vado along, no where did he said he was Jesus, he just posted the image, and this is the image you guys think is God give me a break," one fan wrote.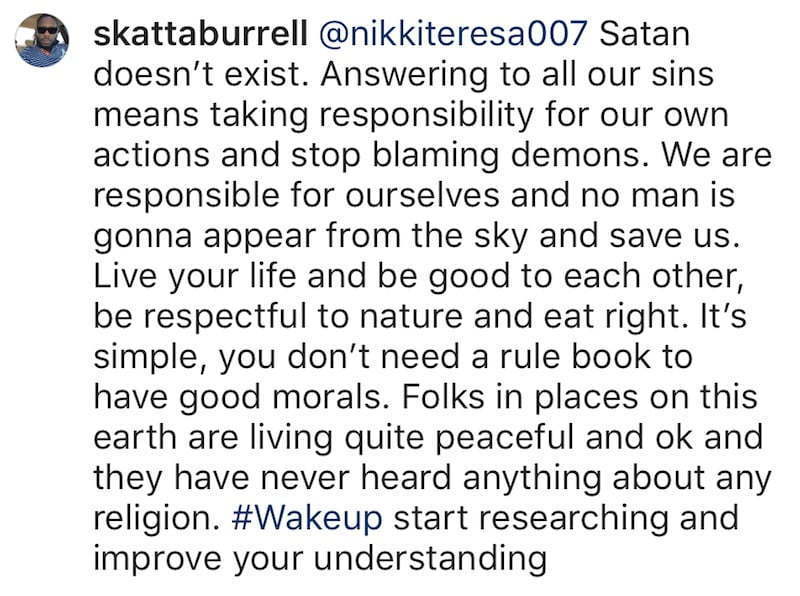 Some of Mavado's celebrity friends like Skatta Burrell, a known atheist, defended the singer. "Satan doesn't exist. Answering to all our sins means taking responsibility for our own actions and stop blaming demons," Burrell wrote. "We are responsible for ourselves and no man is gonna appear from the sky and save us. Live your life and be good to each other, be respectful to nature and eat right. It's simple, you don't need a rule book to have good morals. Folks in places on this earth are living quite peaceful and ok and they have never heard anything about any religion."
Back in 2013, a painting of Vybz Kartel portraying him as a God-like figure angered some dancehall fans. Like Vado, the incarcerated deejay also found himself at the receiving end of a heavy backlash. Maavdo hinted last week that he has returned to Jamaica, but so far he hasn't been seen in public.