Cassie has finally shared her reaction to reports of her split with Diddy.
On Sunday night, Cassie Ventura left three words on her Instagram Story that left some fans puzzled while others drew their own conclusion. "F*** these h*es," she wrote in a message that has since been deleted. This is her first post on social media since news broke last week claiming that her decade-long relationship with hip-hop mogul Diddy. The Bad Boy Records head has not addressed the rumors, but now we know where his ex-girlfriend stands.
Diddy is reportedly dating a model name Jocelyn Chew, so perhaps Cassie is taking some shots at her, or it could be the media, you won't know for sure until she wrote a book ten years from now or when she decides to do a lengthy interview with Oprah. Cassie could just be venting and sees Instagram as her only outlet, so for anyone who is quick to troll her, just remember she is human.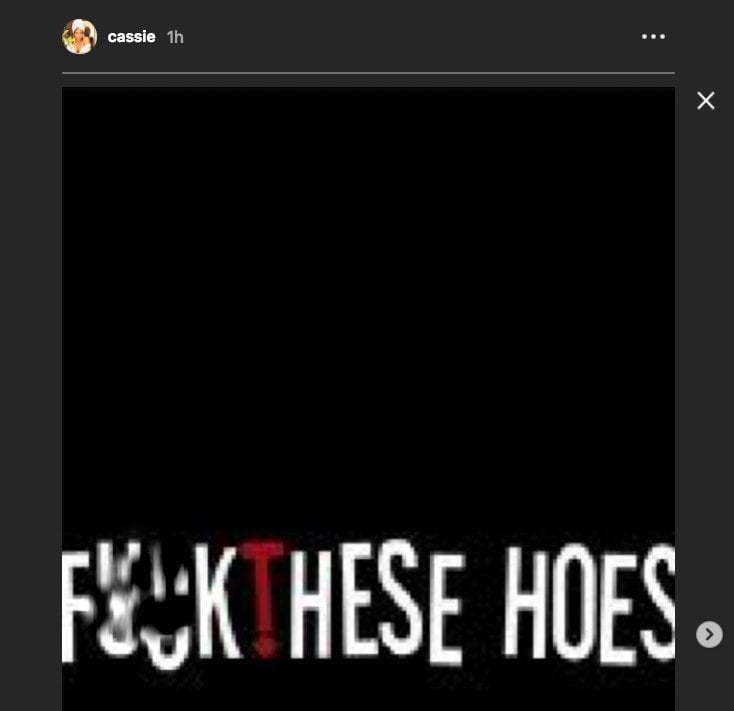 Some of her fans were also defending her on the Gram amidst the fiasco over the last couple of days. "Y'all got so much say, but as soon as your side ninja stop responding the text it's …"what happens in the dark will always come to light"..type bs. Sthu and let her vent," one fan wrote.
"Cassie we love you and you're still fine sis and can grab any guy you see," another fan added. "Just let it all out and move on with a baller sis we still have your back."
Diddy and Ventura broke up months ago, according to multiple sources. The rapper was recently spotted cozying up with model Jocelyn Chew.