Chris Brown and Tyga got a new collaboration coming soon.
When these two artists link up in the studio, it's almost always a hit song. Chris Brown and Tyga are back in the studio again cooking, and we can't wait to hear what they got coming. T-Raww posted a photo on the Gram of himself deep in conversation with Breezy and their engineer. He captioned the pic, "New song?" So there is no guessing that they are working on new music.
Chris Brown and Tyga have collaborated on numerous tracks in the past including their mega 2014 hit "Ayo." The duo also collaborated on their 2010 "Fan of a Fan" mixtape and its sequel "Fan of a Fan: The Album" released in 2015 and peaked at number seven on the Billboard 200 and number three on the Top R&B/Hip-Hop Albums charts. Their second project spawned the two times platinum single "Ayo" which peaked at number twenty one on the Billboard Hot 100 chart.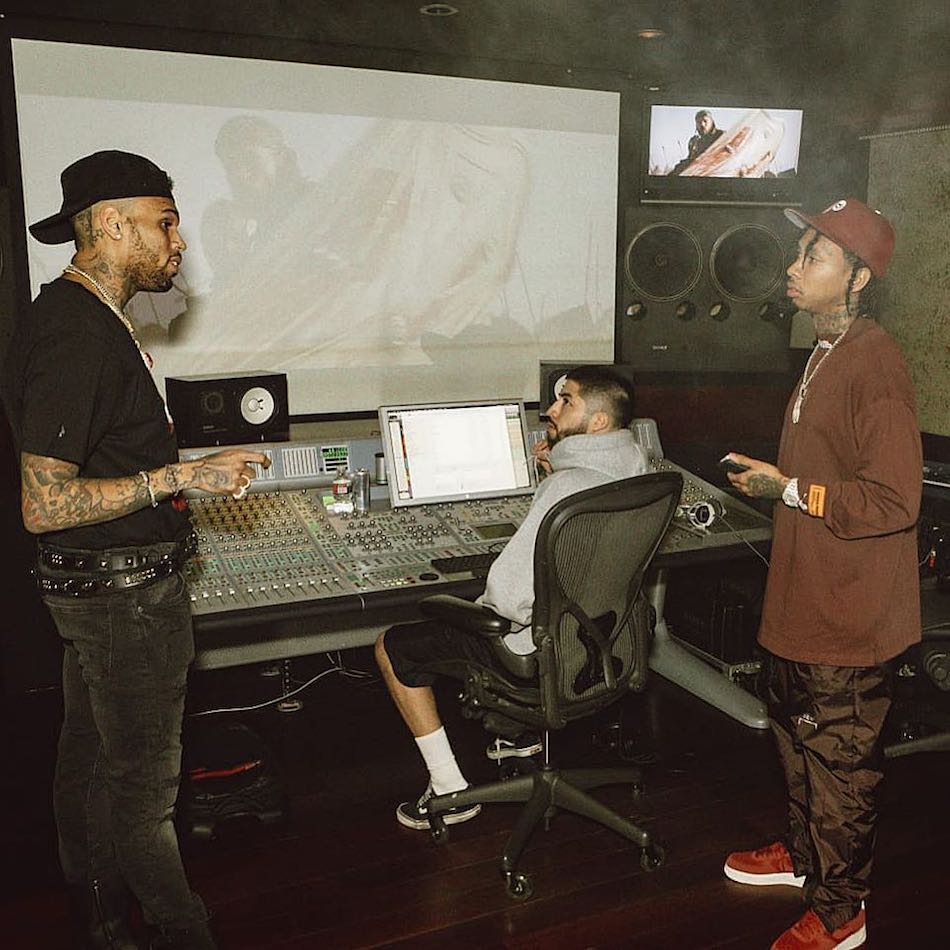 Perhaps it's about time that Brown and Tyga stop goofing around and give us that "Fan of a Fan 3" album. Either way, if it's a single song or an entire body of work, we will be grateful to hear two of the best talents in the West on the same track.
Outside of their upcoming collaboration, the R&B singer and the rapper have been dropping solo singles of their own. Tyga currently has one of the hottest rap songs out, "Taste" featuring Offset. As for Chris Brown, he has a new single with Ella Mai, "Whatchamacallit" and another one with Lil Twist titled "Paperwork." So there is no shortage of music from them, but a joint track is long overdue. They are also both working on their own solo projects so this new collaboration could be for one of their individual solo albums, due out sometime soon.