Nicki Minaj invites young rappers Kash Doll and Asian Doll to come on her Queen Radio show to squash their beef.
Nicki Minaj is suddenly all about female rap unity and empowerment. Perhaps her recent running with Cardi B triggered something inside of her, but Nicki is trying to unite two beefing young rappers, and all of us as Hip-Hop fans are totally here for it. Kash Doll and Asian Doll are two aspiring female rappers that have been grinding while trying to make a name for themselves, but they hate each other.
Who would've thought that two dolls could be beefing? "Ok @kashdoll @ImAsianDoll let's have a chat on the next episode of #QueenRadio #QueenTingz Sending love to the both of you," Nicki Minaj tweeted. Kash Doll has since turned down her invite, but Asain Doll is ready to tune in, and I say she made the right move since Nicki audience is massive.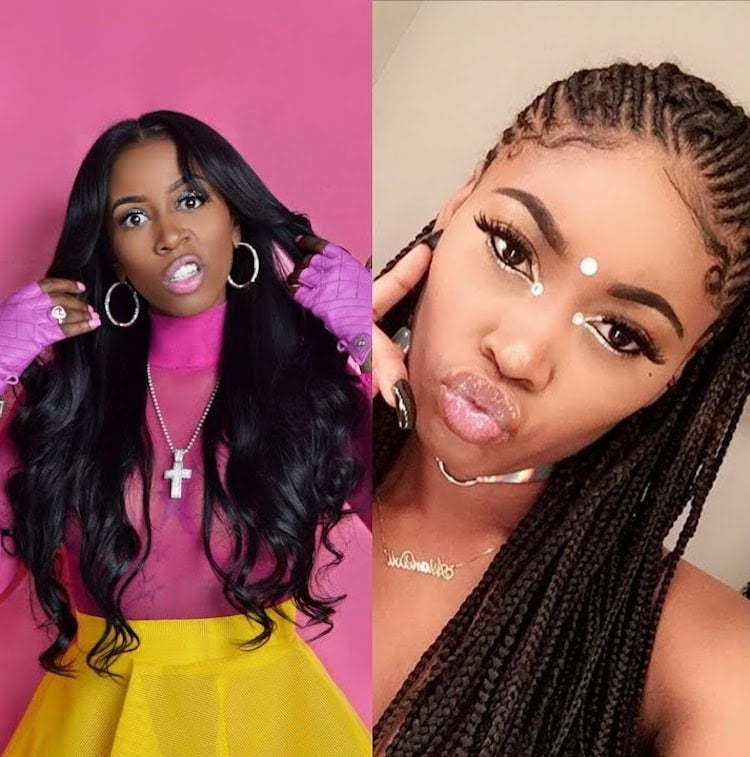 "I'm straight… imma just ignore it she's not even a Doll no more anyway she changed her name to Asian da brat… and that was my only issue," Kash responded to Nicki who responded saying, "Ok babe. Me & @ImAsianDoll gon get into some things. Wanna get into the music as well. Got lots of surprises for this show. Thank you guys for making it the Number 1 radio show on Apple. Every single episode. Record breaking. #QueenRadio I love you. For life."
It turns out that Nicki Minaj's Queen Radio show is now even bigger than Drake's OVO radio show on Beats 1.
https://twitter.com/NICKIMINAJ/status/1044760139637694464
I'm straight… imma just ignore it she's not even a Doll no more anyway she changed her name to Asian da brat… and that was my only issue https://t.co/oyjs6ZkROp

— Kashdoll Sr. (@kashdoll) September 26, 2018
https://twitter.com/NICKIMINAJ/status/1044770476718010368
Chile people crack me up. (I forgot to say this after I saw more lies the other day). #QueenRadio has broken Apple's records on EVERY. SINGLE. EPISODE. Every. Single. Episode. ?So thankful to you guys for tuning in. I have so much fun. The next episode will be VITAL. trust. ??

— QUEEN (@NICKIMINAJ) September 26, 2018