Young Thug is currently behind bars in Atlanta after turning himself in for felony drug charges.
Young Thug's legal troubles grew exponential since last week when a grand indicted him on eight felony drug charges in Georgia. The Atlanta rapper was on tour with J. Cole at the time he learned about the charges against him. According to XXL, Thugger has turned himself in to police in Dekalb County on Tuesday (September 11). Arrest records also confirmed that the Slim Season rapper was booked at approximately 2:30 p.m. on Tuesday and is currently being held without bond by the DeKalb County Sheriff's Office.
A warrant was issued for Young Thug's arrest last week for eight counts of drug charges which include, possession and intent to distribute meth, hydrocodone, and weed. The rapper is also facing charges of possession of a firearm, Alprazolam (Xanax), amphetamine, and codeine, popularly known as lean or sizzurp.
Thug, whose real name is Jeffery Lamar Williams, is facing years in prison if convicted for the crimes he is accused of committing. The charges stemmed from an arrest in September of last year when he was pulled over in the upscale community of Brookhaven for dark tints. Cops found the weapon and drugs in his car as well as $50,000 in cash which lead them to believe that he is trafficking drugs.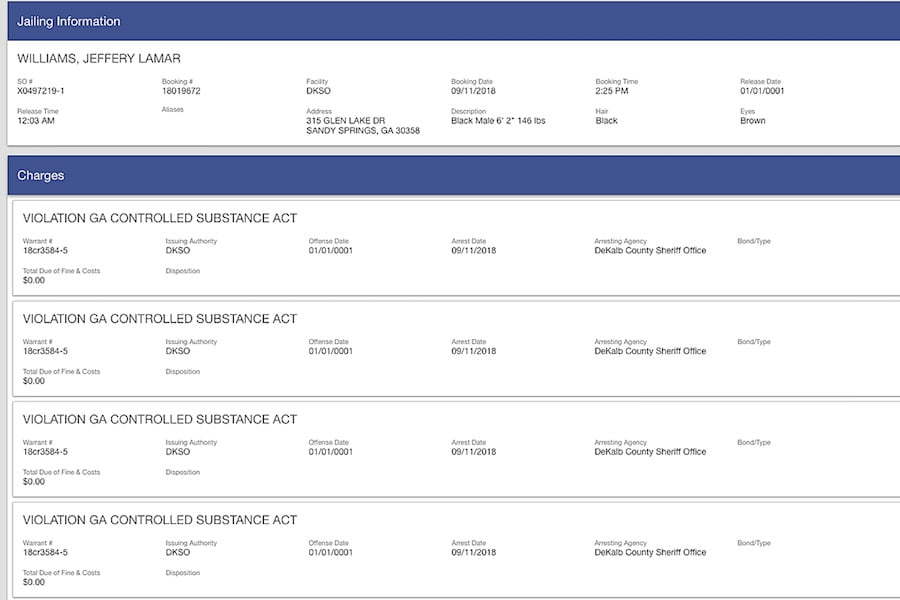 Young Thug was a no-show at J. Cole's concert in Denver, Colorado on Monday night, which means that he immediately head home after learning about the arrest warrant. He also posted his booking information on Instagram letting fans know what's going on with him. The rapper's fans have been voicing their support on social media since news of his pending arrest surfaced online. So far no court date or bond hearing has been scheduled, so we will keep you posted.
https://instagram.com/p/Bnl7quUhUHO/