Lil Pump was arrested in Miami on Wednesday.
Mumble rapper Lil Pump was arrested earlier today in Miami for driving without a license. This is the second time in recent months that the "Gucci Gang" rapper is being detained. Sources say Pump was driving a white Rolls-Royce in South Florida when he got pulled over by cops. When officers asked him for his driver's license, he couldn't provide one. Officers the cuffed him and hauled him off to jail.
Lil Pump was booked into a Miami-Dade County jail at around 5:45 p.m. on Wednesday. He has since been released on a $500 bond. The teenage rapper is the proud owner of several expensive cars including more than one Rolls-Royce, a yellow Ferrari, a black Lamborghini, and a Range Rover.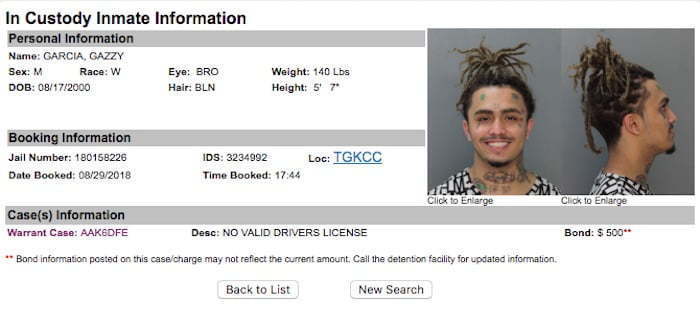 Pump was arrested in February of this year following a shooting incident at his home in California. The rapper told cops that he discharged a weapon inside his house because someone was trying to break in. Following an investigation, police arrested and slapped him with weapon charges.