Drake is rocking with Travis Scott amidst his beef with Nicki Minaj.
Drake surprised his fans at his Madison Square Gardens show in New York last night when he brought out Travis Scott to perform "Sicko Mode." This is the second time that Drizzy brought out Scott on his show and this must be particularly hard for Nicki Minaj right now. The "Barbie Dreams" rapper has been hammering Travis at every chance she gets ever since his album Astroworld prevent her album Queen from debuting at number one on the Billboard 200 chart.
Nicki went all ape sh*t when she learned that Travis Scott's album second-week sales topped her album's first-week sales. She blames it all on Kylie Jenner for allegedly promoting a fake tour to lower her fans to buy the album. She even went as far as to name the G.O.O.D. Music rapper "h*e ni**a of the week" on her Queen Radio station on Apple Music.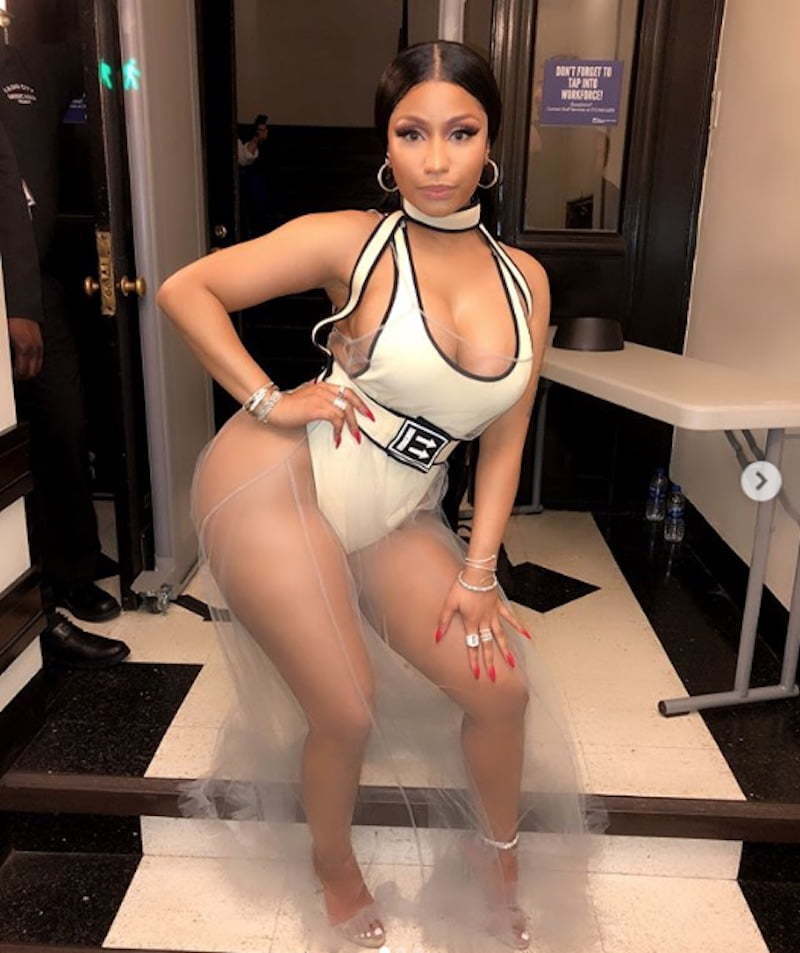 All while Nicki Minaj hates on Travis Scott, her good friend and labelmate Drake is embracing him by giving him some extra air time and much needed press on his tour. Last week Drizzy brought out his "Sicko Mode" collaborator at his Toronto tour stop, and now this week he brought him out in New York again. It could be share coincidence that they ended up in the same city at the same time, but I highly doubted it.
Let's not forget that Drake has had a rocky relationship with Nicki Minaj since that Meek Mill fiasco in 2015. There are a lot of rumors that she was the one who told Meek about the ghostwriting rumors while having pillow talk. She and Drizzy weren't talking to each other for a while until their reunion shortly after she split with Meek last year. The Trini rapper has never addressed the rumors. The big question is, will this damage Nicki Minaj and Drake relationship?