XXXTentacion's domestic violence case was dismissed amidst the rapper's death.
XXXTentacion, whose real name is Jahseh Onfroy, died an innocent man after Florida judge Judge Richard Hersch closed the case on Tuesday (July 31). The Miami-Dade County Clerk of Courts website confirmed this week that the case had been closed so the late rapper can now rest in peace knowing that no legal troubles are pending in his name. X died on June 18 after being shot during a robbery incident in Deerfield Beach.
The "Sad!" rapper was facing some serious domestic violence charges prior to his untimely death including aggravated battery of a pregnant woman, domestic battery, false imprisonment, witness tampering, and harassment. He was facing years in prison if found guilty of the charges. Unfortunately, the Lauderhill rapper was shot and killed before his trial.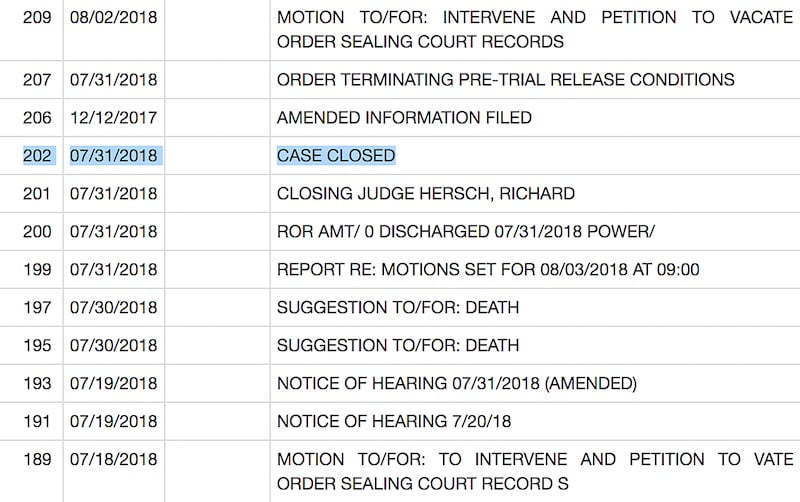 At the time of his death, XXXTentacion was doing a lot of charitable work in his community. His family continues to do some of those work to honor his name, but this is a big step in getting his name clear from the horrendous charges. X also denied the allegations saying that his ex-girlfriend, who was the victim, was attacked and beaten up and she is blaming him. He also accused her of trying to shake him down for money.
Three suspects have been arrested and charged with capital murder for the killing of XXXTentacion. A fourth suspect is still on the run with cops on the hunt for him. One of the arrested suspects pleaded not guilty for the murder.
X has a ton of unreleased music, but it's not clear yet if his family will release future music from his unreleased catalog. His last album "?" which was released earlier this year, saw a resurgence right after his death and has been doing very well since then. X was working on another project before his death.