Cardi B has confirmed her marriage to Offset took place from last year.
On Monday, rumors surfaced online that Cardi B and Offset have been married from last year even before he popped the question to her. Now the Invasion of Privacy rapper is confirming that she has in fact been married for almost a year now. TMZ first broke the story before people started digging further and unearthed the couple's marriage certificate. Seems Bardi grew annoyed and decided to confirm the reporting to be true.
"There are so many moments that I share with the world and then there are moments that I want to keep for myself!" Cardi B said. "Getting married was one of those moments!"
She added that she got married with no ring and no dress, just she, Offset, and her cousin. "I said I do, with no dress, no makeup, and no ring!" she wrote in a message posted on her Twitter.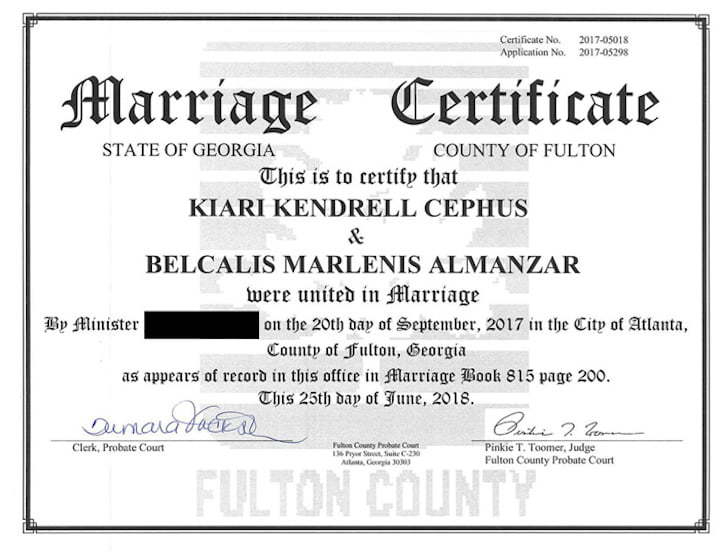 The couple got married from in September last year, a month before Offset proposed to her on stage at the Powerhouse concert in Philadelphia. "I appreciate and love my husband so much for still wanting for me have that special moment that every girl dreams of when he got down on his knee and put a ring on my finger and he did that for me!!" Cardi B continues.
Cardi says she named her album Invasion of Privacy for people who are constantly in her personal life. "This why I name my album "Invasion of privacy" cause people will do the most to be nosey about your life. Welp f**k it," she tweeted.