Vybz Kartel is the king of clap back on Instagram especially when it comes to his kids.
The dancehall deejay posted a photo of himself with his three sons on IG on Fathers Day and one of his fans had something to say about the photo. "Hey why all those kids have dark skin and you are so light? the fan asked. Vybz Kartel clap back saying, "For someone named "proverbs" you fool nu bloodcl***."
If you've been a fan of Vybz Kartel since the start of his career then you would've known that Vybz Kartel bleached his skin around 2009-2010 and he has been proud of it. Perhaps this fan just felt like doing a little trolling and ended up getting smackdown for it.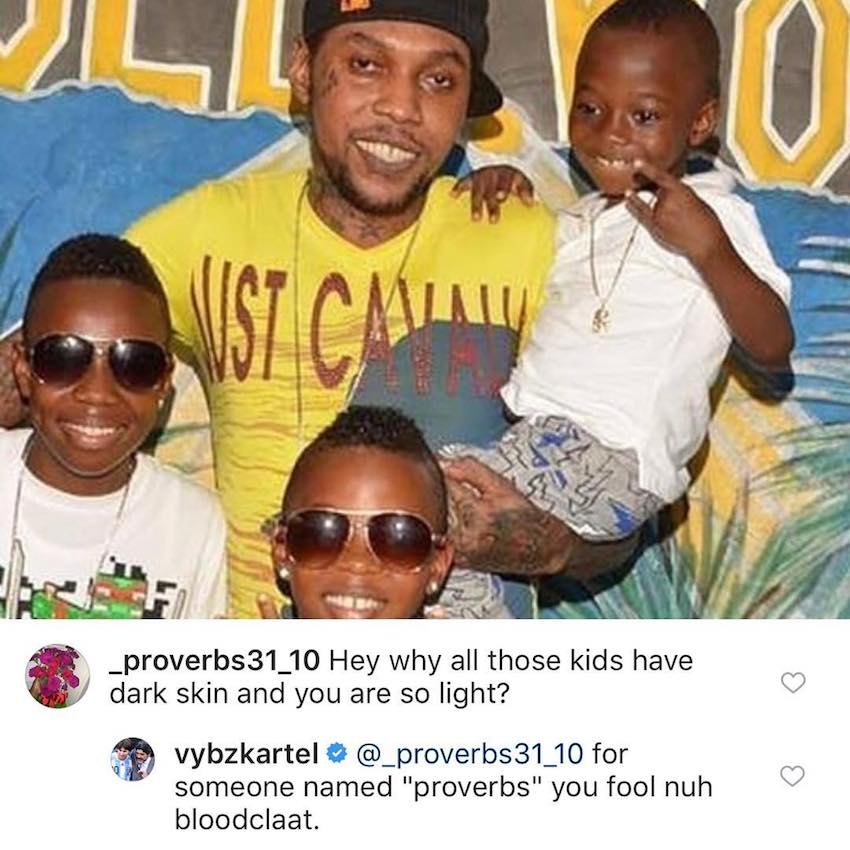 Earlier this week, Vybz Kartel put his baby mama Tanesha "Shorty" Johnson on blast. Not only did he revealed that the pair is no longer together, but also that she is not authorized to conduct any business on his behalf. When one fan suggested that she cheated on him, Kartel liked the comment which is pretty much confirming the allegations.
Vybz Kartel, born Adidja Palmer, is currently in prison for murder. His appeal trial gets underway on July 9th and will last for three weeks.