JAY-Z took some shots at a Drake and Kanye West on his new joint album with Beyonce, Everything Is Love.
In case you have been sleeping all weekend, JAY-Z and Beyonce dropped their June surprise on us and literally broke the internet. The power couple has been working on this project for well over a year and now it's finally here. Not only is the album a classic, it came at a time when there are a bunch of new albums out. Kanye West released three albums that he is apart of in the last three weeks and Drake has a new album coming out next week.
JAY-Z and Drake have a bit of a back-and-forth going on between them for years and it seems like Hov is feeling salty about Drake turning down a deal with TIDAL to sign with Apple Music for $19 million. In some clever wordplay, the Roc Nation rap icon raps about his massive crib, large bank account, and being his own boss.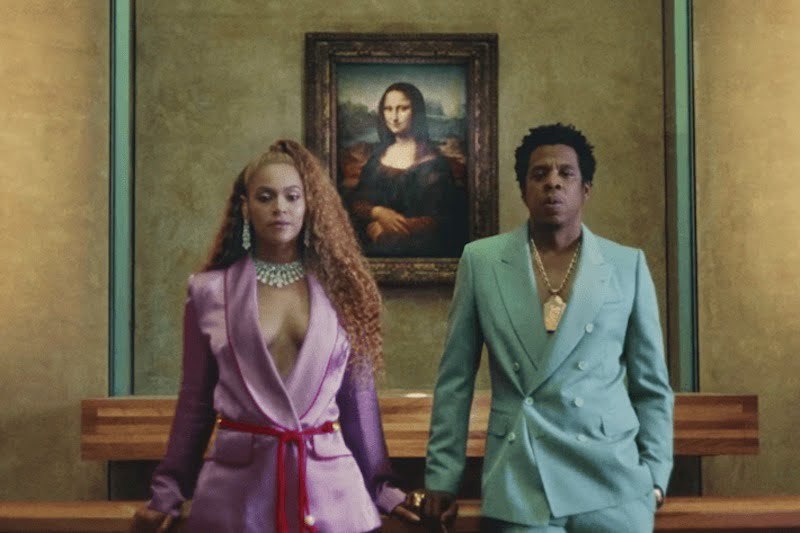 "Hundred million crib, three million watch, all facts / No cap, false ni**a you not a boss, you got a boss / Ni**as getting jerk, that sh*t hurts, I take it personally / Ni**as rather work for the man than to work with me / Just so they can pretend they on my level, that sh*t is irkin' to me," JAY-Z raps on the single "Boss."
Seems Hov decided he wasn't going to hold anything back on this one and went all the way in on Drake. Here is where this gets pretty interesting, Drizzy's new album Scorpion is coming next week so he has some time to hit the studio to record a response to JAY-Z. Drake is having a lot of shots firing in his direction these days, from Pusha T to Kanye West and now JAY-Z.
When you're at the top of the game you have a lot of enemies. Do you think JAY-Z bodied Drake on this track "Boss?"