Mavado ignores police warning to turn himself in and hit the studio with Rvssian and King Kosa.
Mavado is still a wanted man and cops have issued a final notice to the singer this week for him to turn himself in. The Gullyside singjay is unfazed by law enforcement and is currently in the United States doing his thing. This week he was spotted in the studio with Rvssian, who often produced songs for Vybz Kartel. Sources told Urban Islandz exclusively that Mavado is working on a collaboration with rapper King Kosa who is also close friends with the Head Concussion producer.
"We have a mad collaboration coming out Gully Gad, Rvssian, and King Kosa, it ago be another mad dancehall and hip hop collab," sources said. We're also told by Mavado's people that he has every intention of returning to Jamaica to meet with police, but he is still overseas fulfilling his contractual obligations.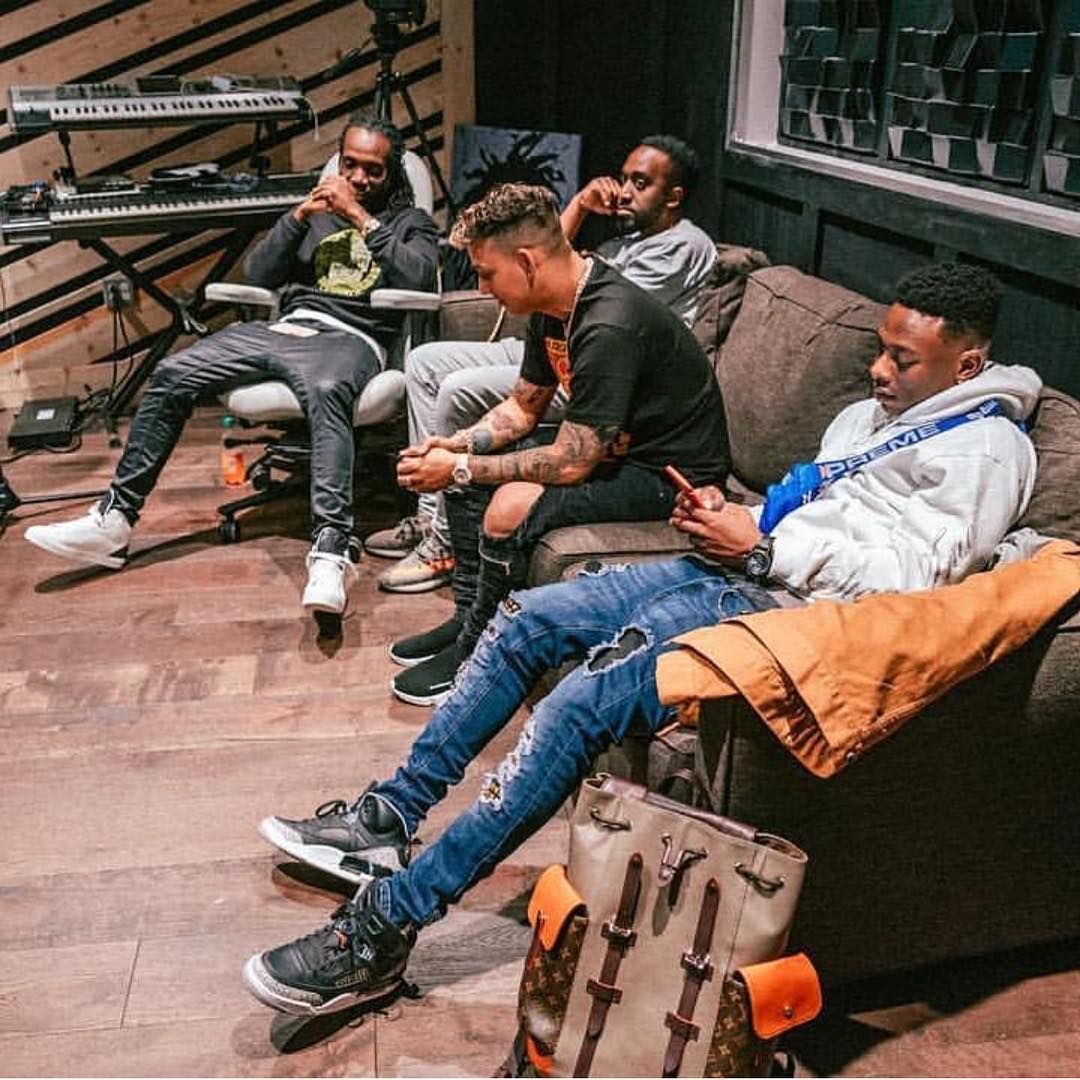 Some major development took place in his shooting case this week, with his cousin Chase Cross getting re-arrested and charged for assault. Cops say Chase Cross was involved in the initial confrontation with the man that Mavado had a domestic dispute with. That man is now in police custody and Chase is facing jail time for assault. This also means that the "So Special" singer singer could be charged with at least assault. Mavado's son is also still in police custody and cops are grilling him about a reprisal murder.
All legal troubles aside, it seems Mavado is getting ready to drop some new music and this is even more interesting since it's the first time he will be working with Rvssian who is regarded as one of the top producers in dancehall. He produced some of Vybz Kartel's biggest hits and has produced a number of international hits for overseas artists.