Vybz Kartel shares the video for his single "Thank You Mama" on Mother's Day.
Kartel released the track in November last year in dedication to his mother. The track became an instant hit clocking in over one million views on YouTube since it's debut and what better way to release the visual than on Mother's Day. The cut was directed by Dameon Gayle of Warrior Films JA and produced by Jones Ave Records who produced a number of Vybz Kartel's recent hits.
The three and a half minutes clip showcase the struggles of single mothers in Jamaica raising boys. Vybz Kartel's own mother, Teresa Palmer, recently spoke out about her son's incarceration while calling on authorities to release him from prison. She noted that his murder victim was a wanted man in the community, but it's unclear if a warrant was out for his arrest. However, Ms. Palmer also claimed that Lizard was wanted by other gangsters in his community and could have been killed by anyone.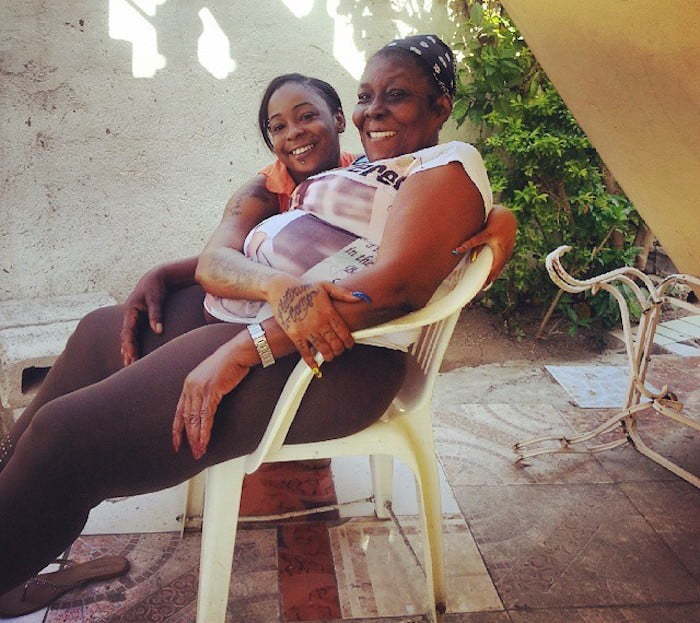 Kartel, whose real name is Adidja Palmer, has his appeal trial date coming up on July 7th. The case will give his attorneys the opportunity to make their case for his exoneration from a murder conviction for which he is currently serving life in prison. During the 2014 controversial trial, his legal team, headed by Tom Tavares-Finson, argued in court that police officers tampered with the evidence the prosecution presented before the courts. There were also some allegations of witness intimidation on the part of law enforcement who were desperate for a conviction.
The appeal court has agreed that there are grounds for a fresh look at the case. The aced dancehall star and his three co-convicts have maintained their innocence in the murder of their former associate Clive "Lizard" Williams over a stolen gun.
This will likely be Vybz Kartel's last chance of securing his freedom. If he loses this appeal it means that he will have to serve his full sentence. He will have to serve 35 years before he is eligible for parole.