Vybz Kartel has been transferred to the prison where Ninjaman was previously housed.
Urban Islandz reported on Tuesday that Ninjaman was transferred to the Horizon Remand Center in Kingston just days after a video showing him smoking a blunt in prison was leaked online. Sources have now confirmed that Vybz Kartel was also relocated as authorities stepped up their efforts to stop illegal activities in the Jamaican prison system. Kartel's co-convict Kahira Jones was also transferred during the operation and we're told that more inmates could be relocated in the coming days.
It's still unclear why Vybz Kartel, real name Adidja Palmer, was transferred from GP to the St Catherine Adult Correctional Centre. Sources told Urban Islandz that Kahira Jones, who is a close friend of Kartel, was transferred from St. Catherine to GP, so he and the dancehall star pretty much switch places. "They don't want the two of them to be at the same prison for some reason that I don't know," sources said.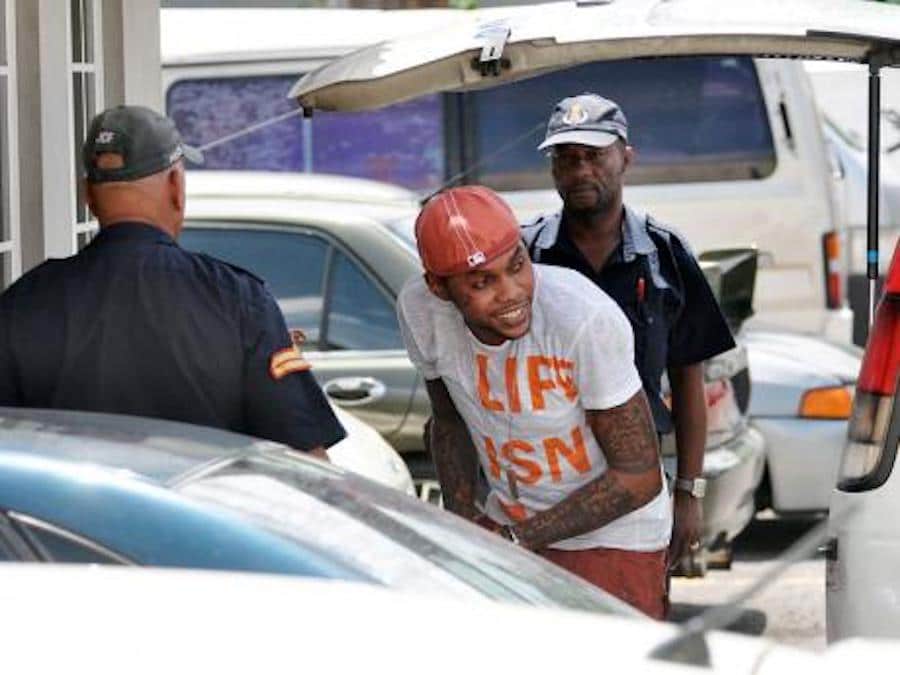 Ninjaman, who was being housed in St. Catherine, has been relocated Horizon Remand Center where Shawn Storm is currently housed. We're told that Storm could be transferred to GP since authorities are trying to avoid housing the entertainers in the same prison. There are some tensions between Kartel and Ninjaman that authorities feared could breakout into violence in prison.
Vybz Kartel is currently gearing up for his appeal trial set for July 7th this year and Ninjaman is plotting his appeal following his conviction for murder in November last year. Both dancehall legends are currently serving life for murder and their upcoming appeal is perhaps the only chance they have of ever getting freed before serving their full sentence.
Kartel will have to serve 35 years before getting a parole hearing and he will already serve seven years this year. Ninjaman will have to serve 25 years before getting a chance at parole.