2 Chainz popped the question to his longtime girlfriend Nakesha Ward at the Met Gala 2018.
2 Chainz is officially off the market and seems he has been planning this move for a very long time. Moments after walking onto the red carpet with his beautiful girlfriend at the Met Gala in New York City on Monday. The Atlanta rapper donned a black military style jacket with black pants and about a million gold chains around his neck. His fiance wore a white gown in compliments of the "Heavenly Bodies" theme event.
2 Chainz and his bride to be Nakesha Ward have been dating for years and even welcomed their baby boy Halo in October 2015. That same year, he released a mixtape "Trapavelli Tre" in honor of his newborn son.
Congratulations to 2 Chainz and Nakesha Ward.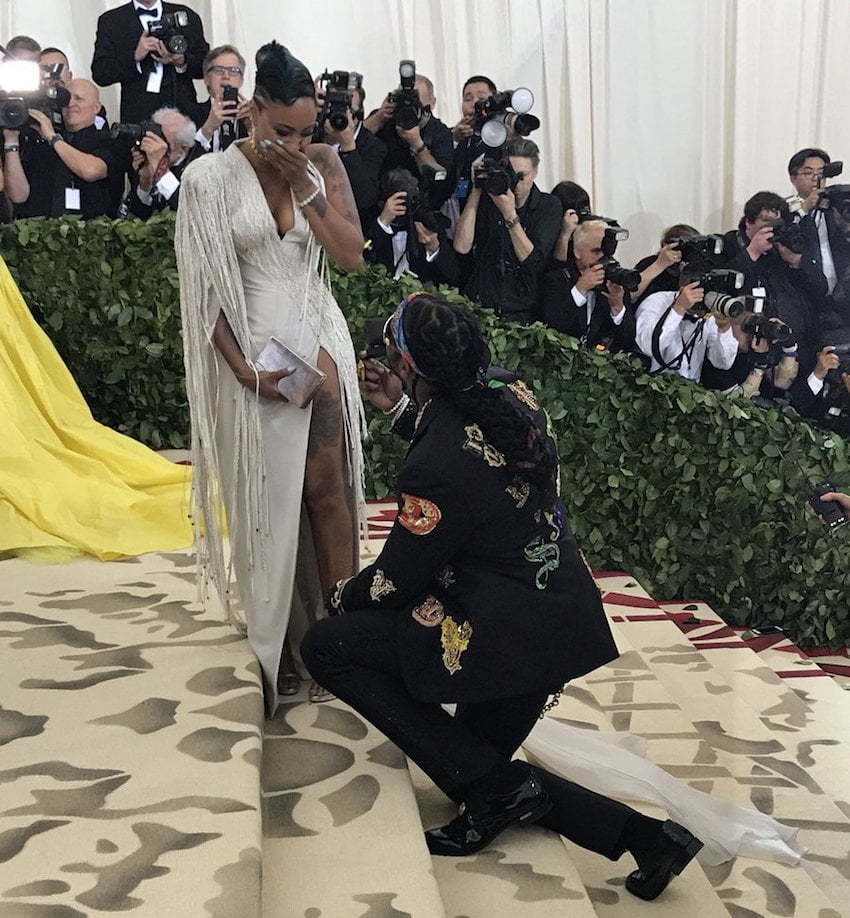 "It's crazy, he just gave me this! So happy! I love it," Ward said while feeling questions on the red carpet following the unexpected proposal.