Popcaan and Beenie Man beef is far from over.
Last week Beenie previews a new Popcaan diss track and now the Unruly Boss is taking more shots at the dancehall legend on Instagram. The two deejays have been going back and forth taking shots at each other since last month when that infamous video leaked online showing the Doc disrespecting Poppy and his mother Ms. Rhona.
Seems Popcaan is still salty about the video and rightfully so. "Who them a size up wid??? could never bombocl*** me.. bright…!!! #unruly #876GAD #POPCAANFOREVER," the Hotskull deejay wrote on IG while posting a pic of himself.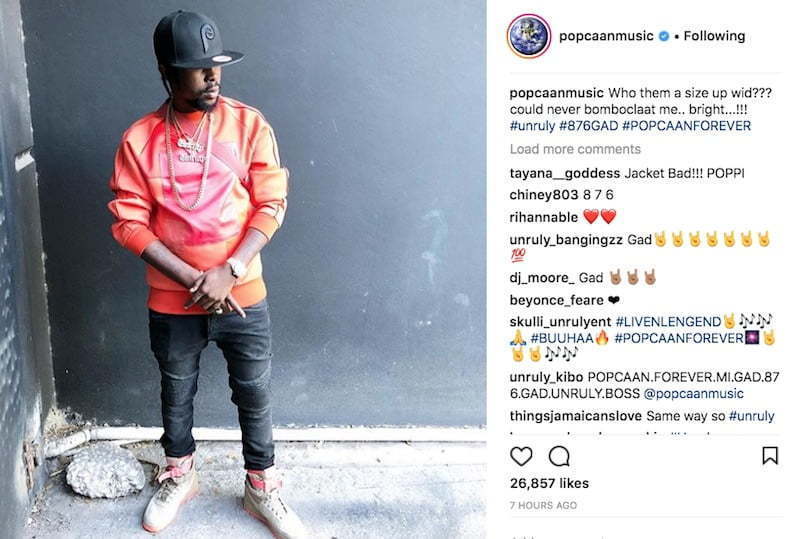 Sources inside the Unruly camp told Urban Islandz that they are bracing for a possible feud with Beenie Man after the deejay previewed a scathing diss track aimed at Poppy. "If a war him want then a war him ago get, no man naan style we up and then act like them want to do it again in a song," sources told us.
Sounds like Popcaan might be getting ready for an all-out war with Beenie Man.