Beenie Man is claiming that he is a single man amidst a feud between his daughter Desha Ravers and girlfriend Krystal Tomlinson.
Perhaps the Doc is just trolling us or perhaps it's a distraction from the ongoing feud between himself and Popcaan. Beenie Man posted a photo of himself on Instagram yesterday with the caption, "Why is Beenie Man still on the market?" The dancehall legend's eldest daughter Deshagaye "Desha Ravers" Davis went public last weekend with her disdain for her step-mother.
She explained in an interview that she will never have any respect for Krystal because they are around the same age and that the media personality never try to build a relationship with her.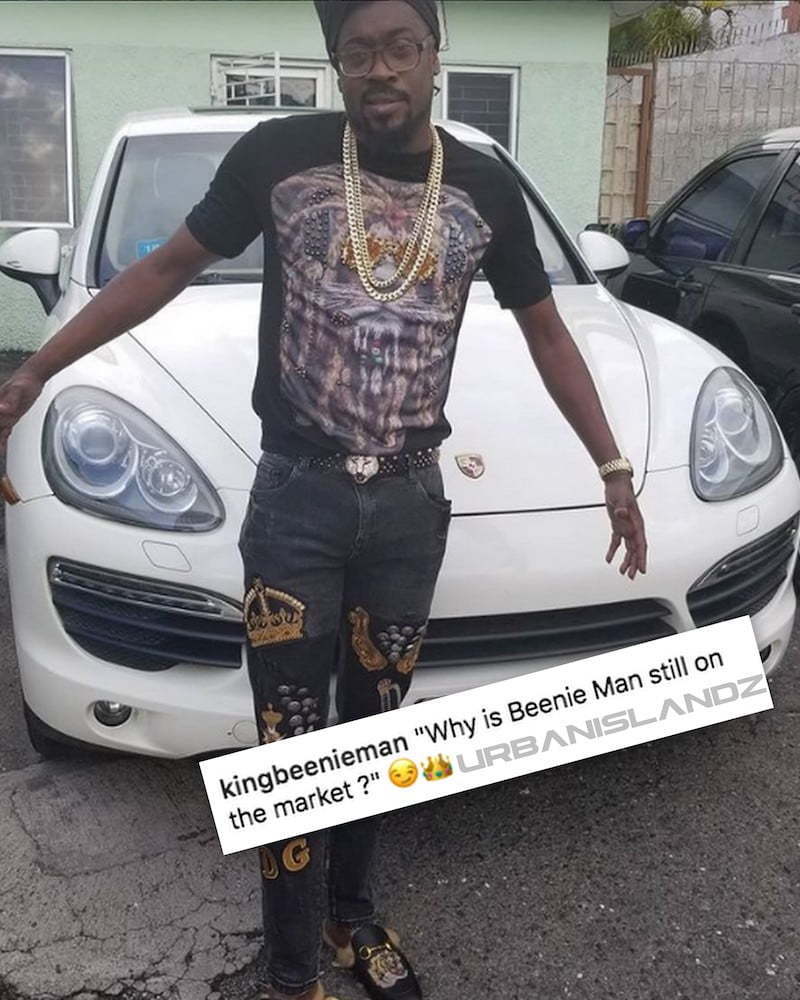 "Mi no too like Krystal still," Desha said. "Well for one, she is my age so I am not going to have no type of respect for her at no point, and two, she never tried to build a relationship with me, she just tried to be an enemy with me."
Beenie Man has not yet commented on the feud between his daughter and girlfriend.