XXXTentacion has confirmed that he is dropping two sings from his upcoming album tonight.
The Lauderhill rapper has been working on his debut album for the past several months and now it seems like everything is coming together. "Dropping two songs from my album tonight at 12:00 am est," he wrote on IG Live. "Play them more times than you can count." The two tracks will be available on iTunes/Apple Music and Spotify at midnight.
XXXTentacion came under fire last weekend for some comments posted on both his Instagram and Twitter accounts about Drake where he claimed that if he gets killed the OVO rapper is responsible. He later released a statement claiming that his accounts were hacked.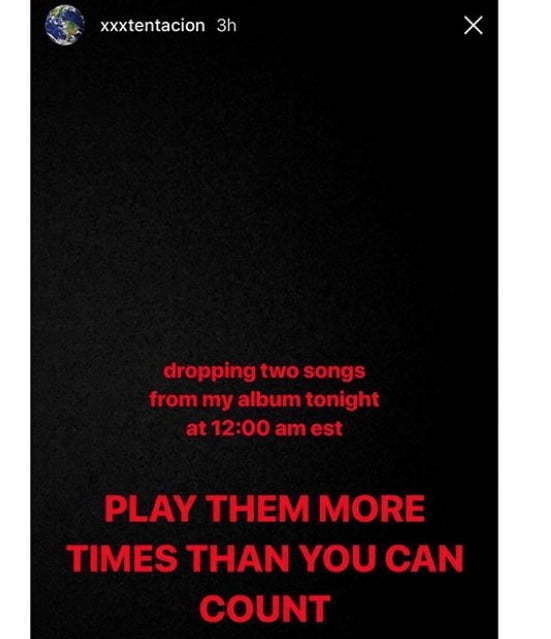 Some fans are now saying all of that social media shenanigan was part of a publicity stunt ahead of the release of his new music. "So we are suppose to believe that all his antics on Twitter weren't some grand publicity stunt scheme," one fan wrote. "If I see anyone on my timeline comparison this coon to Drake one more time I will delete you, we never see Drake begging for views before that man just drop music without notice and shatter records, stop comparison 6 God to this alien looking n****."
XXXTentacion is currently on house arrest awaiting on his upcoming assault and kidnapping trial.