Blac Chyna ex-boyfriend Mechie Crazy says he is the male in her leaked tape.
This is like déjà vu for Blac Chyna who is once again doing damage control after an explicit tape of her was leaked online. Social media erupted into a frenzy on Monday as the tape began to make the rounds showing Chyna giving all her brains to a male. Her ex-boyfriend Mechie confirmed on Instagram moments ago that he is the one in the video although the clip never shows the male's face.
"First off I really been chilling, working on my career," Mechie wrote. "When the last incident happened I kept quiet and I stayed low key, but this is now beneath me. I can't believe anybody would stoop this low. I stay in my lane. I don't do the drama. I focus on my family [and] career. Just about to release my project and now I gotta deal with my d**k plastered all over the world. You gotta be f*** kidding me."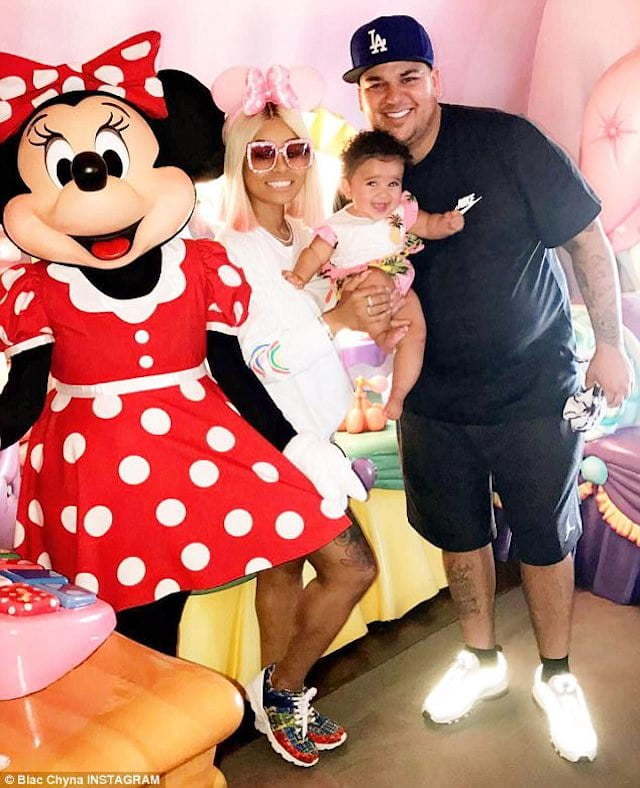 This is in reminiscence of a year ago when Blac Chyna's baby daddy Rob Kardashian leaked a bunch of photos and videos exposing her on social media. Of course, he earned himself a lawsuit for that and am sure Lisa Bloom is currently licking her lips and rubbing her hands together like Birdman after learning about this latest leak.
Rob claimed that he did it as revenge because Blac Chyna was constantly cheating on him. He also posted a video of Chyna in the hospital claiming that she was doing weight loss surgery to lose her baby weight after giving birth to Dream Kardashian. The pair has since settled the lawsuit, but Rob had to dig deep into his pocket for child support among other things to appeased Blac Chyna. Am sure she is already in contact with her attorney in the wake of this latest and even more damning leak.
Blac Chyna says she plans to report the leaked tape to the police because she thinks a crime has been committed. Somehow this seems like it's just the beginning of something sinister or perhaps this is a publicity stunt. Let's wait and see.