Nicki Minaj is locked down working on her new album and we're told that Lil Wayne is executive producing the project.
Speculations have been ripe in recent weeks about Nicki Minaj's whereabouts and her absence from her once vibrant social media pages. Some of her critics even went as far as to suggest that she is MIA because she is recovering from another "plastic surgery." The truth is, the Trinidadian rapper has been quietly working overtime on her next body of work and she has some help from Lil Wayne who we're told is executive producing the project.
"C'mon we tune out all the unnecessary noise and focusing on the things that matter like this next Nicki album for the fans," sources close to the Young Money rapper confirmed with Urban Islandz. "She working hard on the tape, she know the fans have been waiting a while for this but she wants to get this perfect. This will be a landmark album. We have Weezy and the whole team up in the studio and everyone is laser-focused and working over time."
Nicki Minaj has been working on her fourth album since the beginning of last year. In March last year, she released three new singles "Regret In Your Tears," "No Frauds" with Lil Wayne and Drake, and "Change It" with Weezy. Those three tracks were supposed to be on her new album but we're told that she scrap that idea after the initial buzz around them quickly diminished.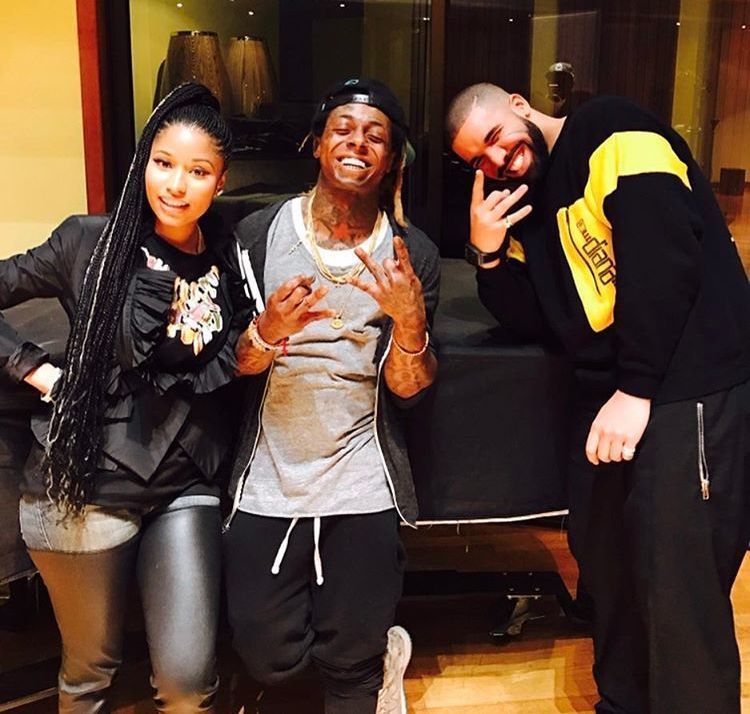 "Social media is too much of a distraction right now so the aim is to go on a total blackout until the album is ready," sources added. "So far we are happy with the way things are progressing and everyone is committed to the cause. We are not doing this for the haters, we doing it for the fans, the fans is all that matters."
Nicki Minaj and Lil Wayne reconnected at the top of 2017 following her split with Meek Mill. She and Drake also repaired their friendship that was damaged from his beef with her ex-boyfriend Meek Mill. There were some chatters that she had a role to play in the beef and Drizzy was upset about it.
We asked if Drake is involved in the album production or will be a guest feature but we didn't get an answer for that.