Rihanna and Chris Brown tour is not happening, at least that's what we're told.
Last weekend, Breezy revealed his personal wish of going on tour with Rihanna, Beyonce, Bruno Mars and while it would be a real dope tour, the chance of it happening is like hitting the Powerball. Urban Islandz reached out to our sources close to the Bajan pop star to get an idea of how she really feels about a potential tour with the other three artists, particularly her ex-boyfriend Chris Brown. We're told that she didn't even entertain the idea for a hot second.
"Let's just say it was a bad idea to even mention it (Chris Brown) to her," sources told us. "Certain topics and certain people are forbidden to talk about around her and I think everyone in her inner circle likes it that way, we all like seeing her bubbly. The quickest way to get her in a bad mood is to mention anything about a short list of people around her. So no whoever have this grand idea about this tour knows that it will not happen they are just trolling to get attention to their album."

We're told that Rihanna and Chris Brown have not spoken to each other for over two years. Ever so often there are reports that popped up in the gossip media world about their relationship or wild claims that they are in contact with each other, turns out those reports are bogus, they haven't spoken to each other since around the end of 2015.
He did reach out to her a few times including as recently as last year wanting to get her on a song, but she declined every time. "I think his people reached out to us last year for a feature but she politely declined lol, c'mon RiRi is a much different gal from the person people a few years ago," sources said. "She was a girl with big dreams having fun then but now she is this iconic mature woman all about her business."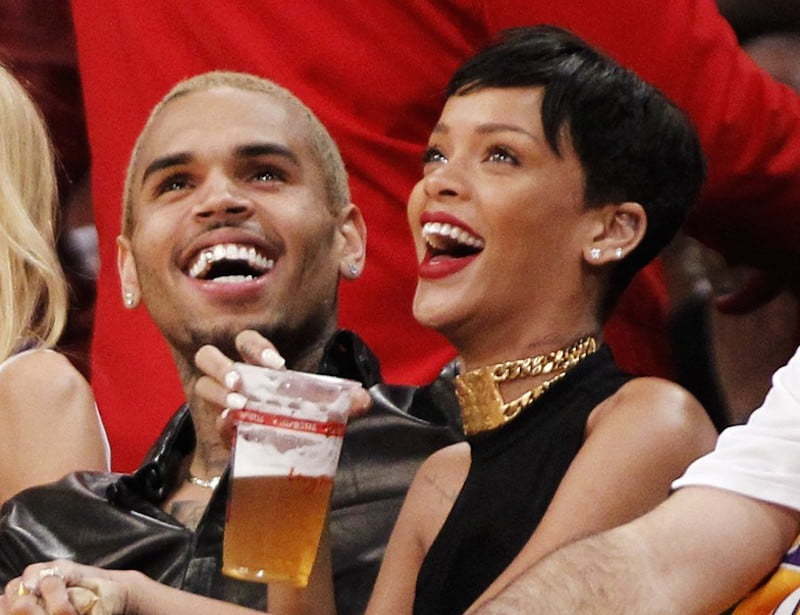 Sounds to me like Rihanna is totally out of Chris Brown's league right now and whether or not you want to believe it, that's how she feels.
Rihanna and Chris Brown made headlines last month when some sites claimed that she is pregnant and he somehow has some reactions to it, but we're told those are just more made up stories from gossip sites to capitalize on the popularity of these two big-name celebrities. Nevertheless, our source solidly told us that RiRi is neither pregnant nor engaged.
On a side note, we can confirm too that she is working on her next album for sure. As to the arrival date of that project, it's tentatively later this year. Brown has some good news of of his own to celebrate today. His new album Heartbreak on a Full Moon is certified platinum by the RIAA. The project went platinum a month after it was release so his plaque should be in the mail heading to his home.