Chris Brown wants to go on a world tour with Rihanna, Beyonce, and Bruno Mars.
The "Loyal" singer seems to be missing his ex-girlfriend Rihanna and proposes a joint world tour where he could possibly link back up with her again and catch up on old times. Nevertheless, of Chris Brown gets his wishes, this tour would be one for the ages with four of the biggest names in R&B on the planet on the same stage. They would sell out arenas worldwide.
"Just thinking A CRAZY WORLD TOUR would BEYONCE, RIHANNA, BRUNO MARS, CHRIS BROWN," Breezy wrote on Twitter. "'2 for 2.' And if y'all decide to do it without me… give me 10%."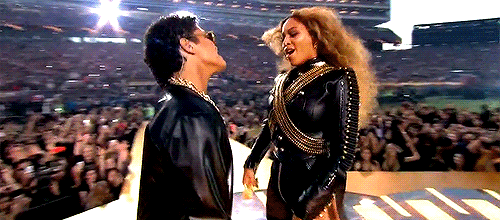 This would no doubt be the highest grossing tour in history just by the share pulling power of each individual artists. They are all coming off their individual tours with Beyonce completing her "Formation World Tour," Rihanna's "Anti World World," Chris Brown recently concluded "The Party Tour," and Bruno Mars adding some more dates to his "24K Magic World Tour."
Bruno Mars is the only artist on the list that has not collaborated with Chris Brown. Breezy previously collaborated with Rihanna. Over the course of their relationship, they have worked on a handful of songs together. Breezy also released a remix for Beyonce single "Jealous" but the two have never formally collaborated on a song.
Last year, Brown released his Welcome To My Life documentary where he opened up about his assault on Rihanna and their tumultuous relationship. He got some criticism from some of her fans for the move but he did hint that she was aware of it before it was even released. The R&B singer is hot off his 45-track triple disc album Heartbreak on a Full Moon released in December. He has a new collaboration out with Remy Ma titled "Melanin Magic" and a new song with King Combs "Love You Better." He also has a joint mixtape coming out with Jacquees.
Just thinking…. A CRAZY WORLD TOUR would BEYONCE, RIHANNA, BRUNO MARS, CHRIS BROWN. "2 for 2". And if y'all decide to do it without me… give me 10%. ?

— Chris Brown (@chrisbrown) February 9, 2018