Alkaline is in demand inside rap circles these days.
Last week, Alkaline and A Boogie Wit Da Hoodie hit the studio to lay down a new collaboration and now we can confirm that the track will be featured on the New York rapper's upcoming mixtape. A source told us that the collaboration was initiated by A Boogie's manager and some folks at Atlantic Records, the label where the rapper calls home.
We're told that the track is a party anthem recorded last week and the two had a great chemistry in the studio. "The vibe in the studio was great, good chemistry because you know sometimes when a rapper and a dancehall deejay come together the chemistry isn't there but this is different we enjoy working on this track. Alka is a really talented artists, his lyrical content and flow is dope."
Alkaline is one of the most in-demand dancehall artists in hip hop circles right now. We're told that A Boogie is not the only rapper to reach out to the Vendetta deejay for a collaboration. The dancehall hitmaker released two certified bangers since the start of the year. Last week, he dropped a new track "Load Up" on DJ Sunshine's new project "Levels Riddim."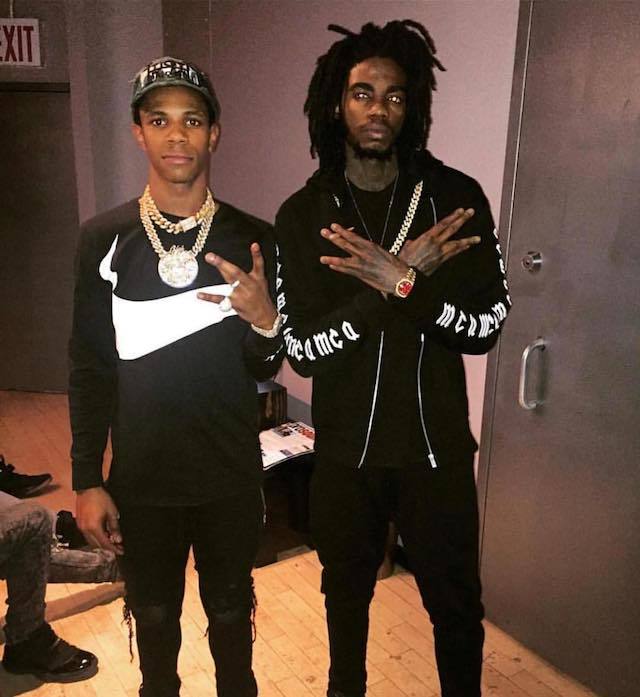 During a recent interview with XXL, A Boogie says his upcoming project will be pure party vibes, after taking his debut album in another direction. "This time, it's not an album, so I want more party vibes," he said. "My album, I made it how I wanted it to be. I wanted it to be a one through 13. You play and continue through the whole thing. The mixtape, I want just vibes, party vibes, turn-up songs with different melodies. Just have some fun with it. You never know who will be on there."
Last year, Alkaline got featured on French Montana's album Jungle Rules with a remake of the single "Formula." The dancehall deejay has his own project in the works.