Hip-Hop is mourning the death of rapper Fredo Santana who passed away this morning from kidney and liver failure.
Santana, whose real name is Derrick Coleman, was age 27 at the time of his death. The full details surrounding his death is not yet available to the public, but his close friend Maxo Kream confirmed his passing on Instagram just moments ago. "Damn man I'm lost for words right now I'm cryin my a*s off Fredo I love yu B**ch RIP a real Savage," Kream wrote.
Since then a number of his rap peers including Drake, Lil Pump, ASAP Twelvy, among others have posted their condolences on social media. "Rest In Peace Santana, Drizzy wrote while Twelvy added, "Forever honorable we gonna miss you Fredo. His large fan base has also been sharing their responses on Twitter with most folks in a state of disbelief over his death.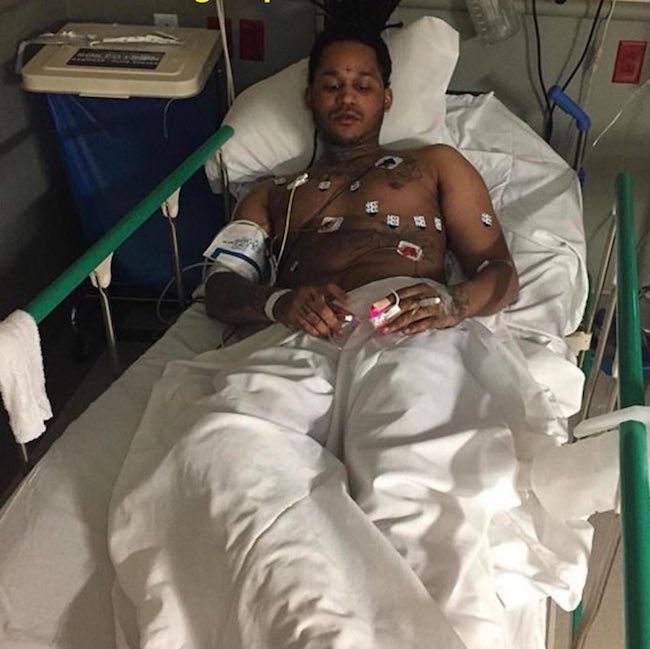 Fredo Santana is a product of the vibrant Chicago rap scene. He has worked with the likes of Drake, Lil Reese, Chief Keef, and Kendrick Lamar. One of his most recent songs is "Been Savage" released in the fall of last year and has been doing good. Fredo posted a photo of himself in the hospital in October last year after suffering kidney and liver failure. Seems he never recovered from his health problems. Last year September, he publicly ridiculed fellow rapper Russ speaking out against the rampant drug use in hip hop. "Until I can stop thinking bout my dead homies an the trauma that I been thru in my life that's when I'll stop," he tweeted.
The following month, rapper XXXTentacion visited Fredo Santana in the hospital and posted a video of the visit. "Been in here since Friday doctor say a ni*** had kidney failure an liver failure I'm getting back to normal sorry to all my fans turbo bandana will not be dropping tomorrow due to my health issues thanks for everyone who prayed for a n**** I wouldn't wish this on my worse enemy," he wrote.
Last year April, Fredo Santana announced on Instagram that he has a son on the way, so it's safe to assume he died leaving one son behind. "It's a BOY my first child," he wrote. His last post on IG was on Wednesday of this week when he announced his new mixtape "Walking Legend 2" is coming soon. The first installment of "Walking Legend" was released in 2014. Fredo was trying to get help with his drug addiction before his death. "I was running from my old life tryna get high didn't want to face them demons… I'm getting help I might just go to rehab," he wrote in an IG post a few weeks ago.
R.I.P Fredo Sanatana.