Legendary dancehall singer Diana King got married to her longtime girlfriend Mijanne Webster.
King is one of the most iconic female dancehall artists of all-time after breaking onto the scene in the early 1990s before breaking into the mainstream with hits like "I Say A Little Prayer" and "Shy Guy." In 2012, she went public for the first time that she is a lesbian and while she received some backlash from some of her Jamaican fan base, she overwhelmingly received a lot of support from the vast majority of her fans.
Diana King and Mijanne has been dating since 2007 and only recently tied the knot. "As an artiste, who is LGBTQ, born and raised in Jamaica, I never thought I'd ever say 'my wife' in this lifetime," the singer wrote on Instagram. "I am completely and sincerely grateful to all who fought and continue to fight worldwide for our deserved equality and human rights. My true personality is introverted and private, totally different from the me on stage. My hands are shaking as I write this post. For me, it is a sign that I am about to exercise courage because they shook like this when I came out in 2012. I am sharing this because I strongly believe visibility is vital for change and I'm gonna live it… authentically. I's married now Celie! Love wins."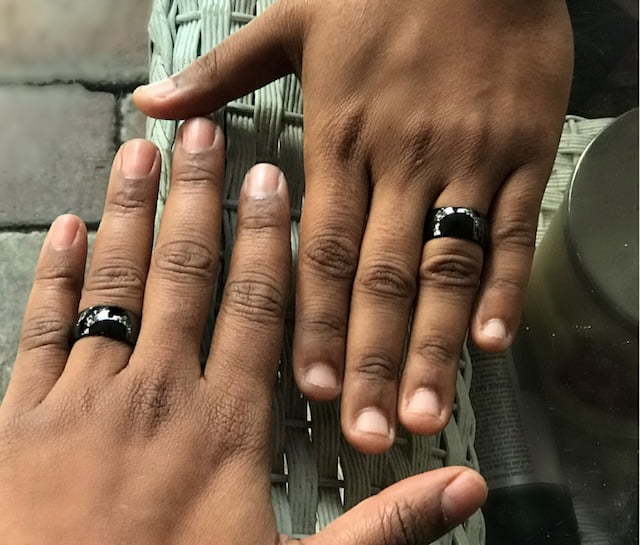 "We woke up on Saturday morning and she said to me… 'Babe, did you think that when we met in 2007, one day we woulda married??? After a short pause, I replied Yes… yes I did…' I didn't tell anybody I was getting married," Mijanne wrote.
Diana King has been touring extensively in recent years despite not dropping any new music since 2011 when she released her last album, AgirLnaMeKING. Her debut album Tougher Than Love was released in 1995. The project peaked at No. 1 on the Billboard Reggae chart and 85 on the R&B chart. The album is also certified three times platinum in Japan and gold in the US.