Could 2018 be the year that both Vybz Kartel and Buju Banton gets released from prison?
Reggae/dancehall fans have been crying for their freedom, but will their cries be heard this year? We know for sure that at least one of the two Jamaican music icons will be released this year. Buju Banton release date is set for November this year after getting a few months reprieve in his 10-year sentence. On the other hand, Vybz Kartel appeal trial is set for July of this year and his legal team is pulling all the stops for a breakthrough in the controversial murder case. This will be the last chance that they have to prove his innocence.
Unlike Vybz Kartel, Buju Banton has already served his full sentence and has exhausted all of his legal options after losing several appeals. The Grammy-winning reggae singer was convicted on three counts of drug trafficking charges in Miami in 2011, the same year that the dancehall superstar was arrested and slapped with two separate murder charges. Banton, born Mark Myrie, was sentenced to ten years in a federal prison for the crime as he bemoaned his innocence.
RELATED: Sean Paul Visits Buju Banton In Prison Says Greatness Is Coming
Kartel, whose government name is Adidja Palmer, was acquitted of the murder of Barrington "Bossie" Burton in 2013. The following year, he wasn't so lucky and was convicted of the murder of Clive "Lizard" Williams, a man whom authorities say was a member of his inner circle of friends. One of his protege, Shawn Storm, was also convicted of the same murder and both men and are currently serving life in a maximum security prison. Kartel's only hope lies on a successful appeal schedule for July of this year. His attorney's have expressed their confidence in their case, but are not taking anything for granted going into the trial.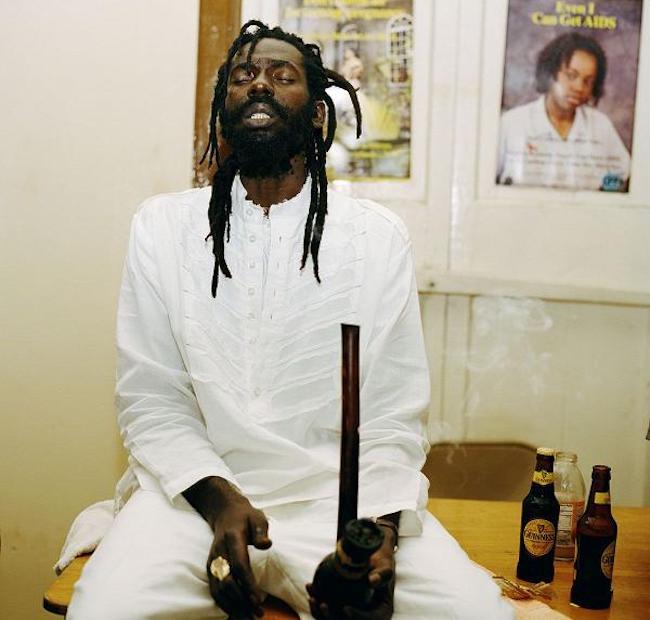 Buju Banton has not released any new music since his incarceration as ordered by the judge during his sentencing, but Vybz Kartel has released a ton of new music and has dominated dancehall since his arrest in 2011. His success from behind bars even prompted him to make a bold statement in 2013 that dancehall is in jail. "Dancehall is in jail," he said. "And although the fact remains that if I die tomorrow, dancehall will continue, it's also a fact that the next artiste to bring the energy, panache, and 'vybz' to dancehall, isn't here yet."
One celebrity lawyer told us that Vybz Kartel appeal will be a hard-fought battle for the defense despite the numerous issues with the original case. "Getting the green light for an appeal doesn't mean that the defense automatically has the upper hand, they still have a case to prove and this time it's not a jury that they will have to convince, but seasoned judges who knows the law inside-out, so it will be a much more difficult case," sources said.