Ninjaman feels he was given an unfair trial in Jamaica's High Court just like Vybz Kartel's infamous 2014 trial.
The dancehall legend was convicted of murder On November 20th in the Home Circuit court after prosecution introduced seven witnesses who testified against the deejay. But the artist is arguing that the justice system failed him because he did not commit the murder. Ninjaman's brother, Gonzellio Ballentine, believes his brother was convicted base on a perception that he is a murderer.
"They convicted him base on his image as a bad man and as a hardcore dancehall artist who deejays gun lyrics," Ballentine said. "That doesn't mean that you're a murderer or a killer, not because you do music about badness means that you're guilty of a crime. The whole trial was biased against him from the start and they have this case over his head for eight years and now they want to send him to prison for the rest of his life."
Related: Ninja Man Reacts To Murder Conviction Dancehall Icon To Appeal
Some close friends of the "Kingston Town" deejay are making the same arguments with one of his close friends, who requested anonymity, telling us that they made an example out of him. "Right now the government used Ninja as an example because crime and corruption is out of control and they want to use him to send a message," he said. "They used him because he is a powerful figure in the society just like how they used Vybz Kartel to send a message and send him to prison for life. This is not fair to these artists because that is like ending their lives."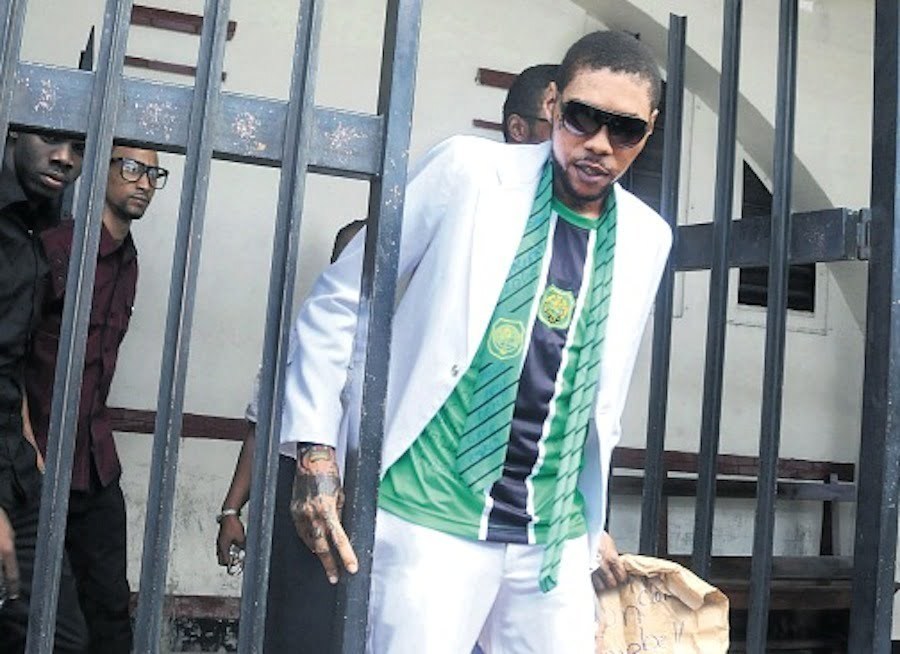 Ninjaman is facing a life sentence for the murder conviction. According to the Director of Public Prosecution (DPP), Paula Llewellyn, the artist's murder case stemmed from a fight over kitchen space at a house on Marl Road, Kingston 13, in March 2009. Ninjaman, real name Desmond Ballentine, his son Janiel, and Dennis Clayton were convicted for the killing of Ricardo Johnson, known in the community as Ricky Trooper.
Vybz Kartel, real name Adidja Palmer, is currently serving a life sentence for a murder conviction. Kartel, his protege Shawn "Storm" Campbell, and his friends Andre St John and Kahira Jones, were convicted for the killing of Clive "Lizard" Williams. Police never found Williams body.