Chris Brown is on the verge of dropping his double-disc album Heartbreak on a Full Moon and the guest list is star-studded.
Brown has been working on the project for about a year and a half now and it's finally coming to fruition. The album is set for release on October 31st and will come with 45 tracks from the R&B singer. Among the star-studded guest list includes Future, Usher, Young Thug, Ty Dolla $ign, Verse Simmonds,Yo Gotti, A Boogie Wit Da Hoodie, Gucci Mane, DeJ Loaf, Lil Yachty, R. Kelly, Jhene Aiko, and Kodak Black.
It's been over two years since Chris Brown last released an album. His last project Royalty was released in 2015 and since then he has released a few mixtapes but not a full length project. Heartbreak on a Full Moon will be his 8th album and will be his biggest project to date in terms of the number of songs. The album will be released on Halloween and the artwork reflect the the scary festivities.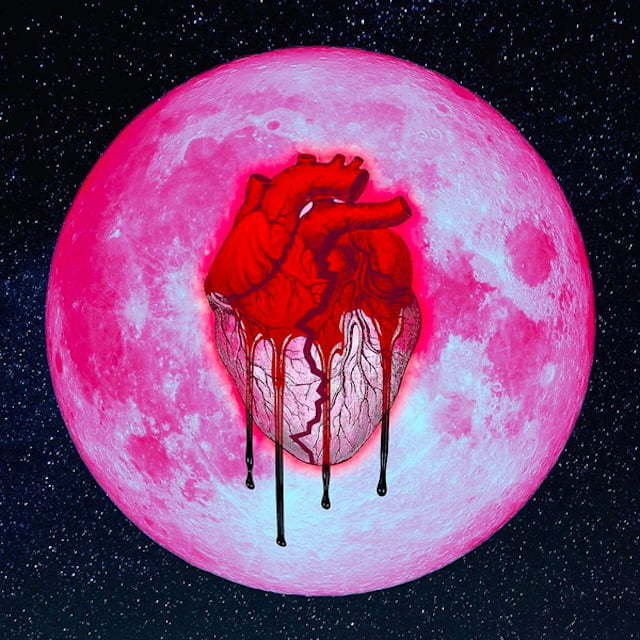 Heartbreak on a Full Moon tracklist:
1. "Lost & Found"
2. "Privacy"
3. "Juicy Booty" feat. Jhené Aiko and R. Kelly
4. "Questions"
5. "Heartbreak on a Full Moon"
6. "Roses"
7. "Confidence"
8. "Rock Your Body"
9. "Tempo"
10. "Handle It" feat. DeJ Loaf and Lil Yachty
11. "Sip"
12. "Everybody Knows"
13. "To My Bed"
14. "Hope You Do"
15. "This Ain't"
16. "Pull Up"
17. "Party" feat. Usher and Gucci Mane
18. "Sensei" feat. A1
19. "Summer Breeze"
20. "No Exit"
21. "Pills & Automobiles" feat. Yo Gotti, A Boogie Wit Da Hoodie, and Kodak Black
22. "Hurt the Same"
23. "I Love Her"
24. "You Like"
25. "Nowhere"
26. "Other Ni**as"
27. "Tough Love"
28. "Paradise"
29. "Covered in You"
30. "Even"
31. "High End" feat. Future and Young Thug
32. "On Me"
33. "Tell Me What to Do"
34. "Frustrated"
35. "Enemy"
36. "If You're Down"
37. "Bite My Tongue"
38. "Run Away"
39. "This Way"
40. "Yellow Tape"
41. "Reddi Whip"
42. "Hangover"
43. "Emotion"
44. "Only 4 Me" feat. Ty Dolla $ign and Verse Simmonds
45. "Grass Ain't Greener"