Vybz Kartel recently shared a photo of himself and his daughter taken at the GP prison during a recent family visit.
The dancehall deejay's daughter has since written an heartfelt letter to him and posted it on her Instagram account. To protect her from Cyberbullies, we won't share her name or Instagram handle but we will share what she wrote. "Daddy I love you very very much. I am so happy I had the chance to see you the other day," she said. "Daddy even though it has been 2 weeks already seeing you is still playing out in front of me. I love you daddy."
Vybz Kartel, born Adidja Palmer, also has three sons with his common-law wife Tanesha "Shorty" Johnson, one of whom is currently going to high school. Last year there was a rumor that the artist fathered another daughter with an overseas female who posted a video clip on social media showing off a toddler she claimed that Kartel fathered. The deejay has since denied those claims saying that he only has one daughter.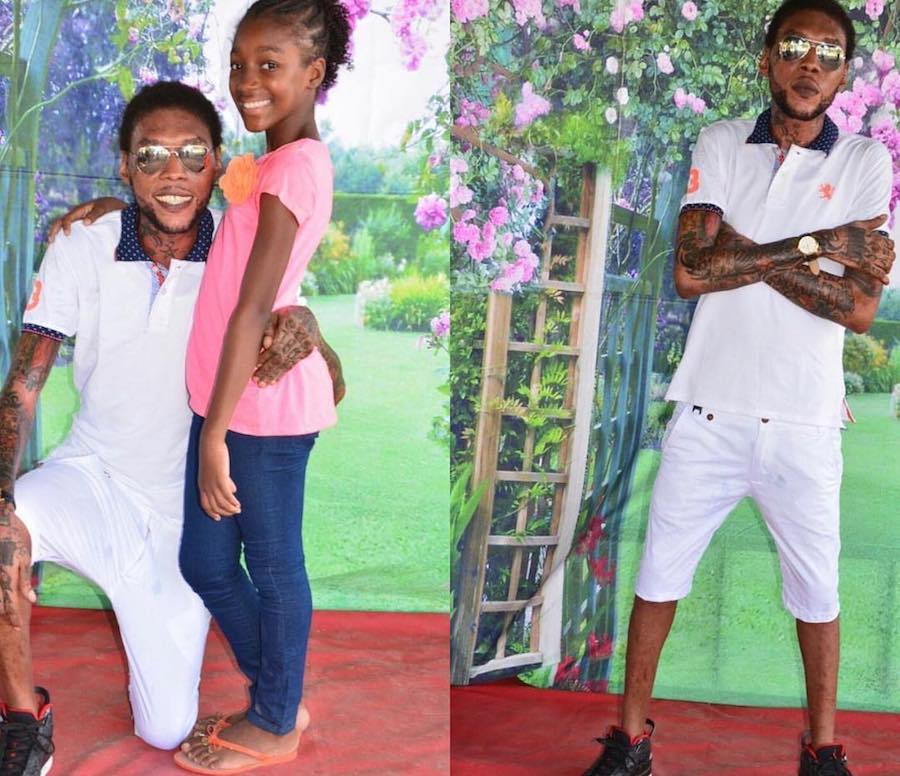 Aside from posing for photos with his daughter, Vybz Kartel is again dominating the dancehall airwaves with a slew of new music released since the start of the month. Last week he released two new singles including a track with Ishawna "How Can You" and another song titled "So Easy." This week he released a new music video with Ishawna for "Washer Dryer" and last weekend we saw him dropping "Luxury Doll."