Chris Brown has been inching to call up his ex-girlfriends Rihanna and Karrueche Tran and tell them a big "f*** you."
Breezy went on Instagram yesterday to express his desires to pick up his phone and call up somebody and tell them just two words. His fans already concluded that he is specifically talking about his exes given his recent issues with Karrueche where she got a five-year restraining order against him. The R&B singer thinks that she was merely using him to promote her new TV show Claws.
"You know them days man when you're thinking about somebody and you just want to call them up and just say f*** you! f*** you!…," Chris Brown yelled. You can watch the hilarious video below. Am sure a lot of us feel like that at some point so we can all relate to Chris Brown on this one. Nevertheless, the video is hilarious and you should watch it. Breezy is currently working on his new album "Heartbreak On A Full Moon" but there is no word yet on when it will arrive. Some recent publication suggests that it could arrive sometime later this year but no one from Breezy's camp confirmed that news.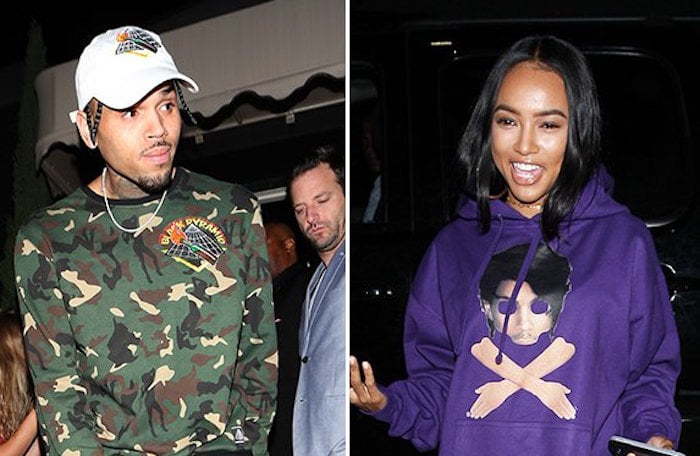 In related Chris Brown news, the "Loyal" singer is suing a promoter from the Philippines who he said tried to extort him. According to his court docs, Breezy claimed that Jose Victor Los Banos Biongco tried to extort him out of $300,000 in 2014 when he was contracted to perform at a New Year's Eve gig. The singer had to reschedule the gig because of some passport issues and he eventually performed in July 2015. TMZ reported that following his performance, Chris Brown attempted to leave his hotel the next day but armed men wouldn't allow him to leave and told him that he would have to pay Jose Victor Los Banos Biongco $300,000 in order to leave the hotel. He didn't buy and called up an immigration lawyer who eventually got him out of the country.
Seems the incident shook Chris Brown so now he is suing for emotional distress. Can't blame the guy, because people file lawsuits him every other month for things he has nothing to do with.