Chris Brown will have to stay away from Karrueche Tran for the next five years and possibly forever.
Sources are saying that the singer care zero about the order and doesn't want anything to do with his ex regardless. Karrueche Tran has been trying for months to get a restraining order against her ex-boyfriend Chris Brown. The actress was granted the order last week Thursday after testifying in a Santa Monica court that Brown threatened to kill her following their breakup. She also told the judge that the singer wanted back some gifts that he had given her including diamond rings and other expensive items.
While Karrueche Tran was physically present inside the courtroom, Chris Brown did not show up so the decision was easy for the judge and Breezy really don't care at this point, sources are saying. "She could get a lifetime restraining order Chris doesn't care," sources told us. "Matter of fact he should have been the one getting a restraining order against her and her people who constantly harassed and spread lies about him to promote their little DVD movies."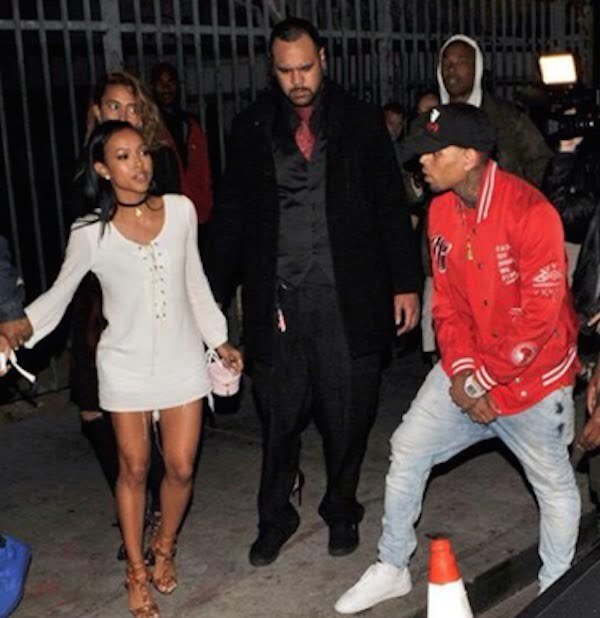 Chris Brown people thinks that Karrueche Tran and her manager Jacob York only call his name whenever they have something new to promote. The actress has a new TV show "Claws" on TNT that was recently premiered. "They always come with something new whenever they want to promote some BS show or something like that," sources added. "It's like they can't survive without calling Breezy name. My god just let the guy live and go stand on your own. At the end of the day he is already a big star doing his own thing and everyone knows that the only reason why people even know about these other people is because of Breezy."
Chris Brown says he has no plans to contest the restraining order which means that he already spoke to his lawyer about it and is satisfied with the outcome. There were also some reports that he will have to enroll in a domestic violence class, but those reports are not true.