DJ Khaled releases his highly anticipated new album Grateful on Thursday night and you can stream and download it on iTunes/Apple Music below.
The massive project comes with 23 tracks and the physical copy is a double disc album. The album also comes with a star-studded guest list that includes the likes of Justin Bieber, Lil Wayne, Jay Z, Beyonce, Drake, Rihanna, Rick Ross, Alicia Keys, Nas, Big Sean, Chance The Rapper, T.I., Calvin Harris, Future, Bryson Tiller, Kodak Black, 21 Savage, Migos, Jadakiss, Pusha T, and many more. You can even find dancehall stars Mavado and Sizzla Kalonji on the guest list.
The album Grateful already spawned a number one single on Billboard Hot 100 when "I'm The One" featuring Justin Bieber, Lil Wayne, and Chance the Rapper debut at the top of the chart last month. The Rihanna assisted single "Wild Thoughts" is also a fan favorite with the single bringing back that Carlos Santana's "Maria Maria" summer vibe. Hip hop's most powerful couple JAY-Z and Beyonce join forces on the single "Shining" which was released earlier this year. DJ Khaled's newborn son Asahd Khaled also gets a feature spot on the album and gets the title of executive producer.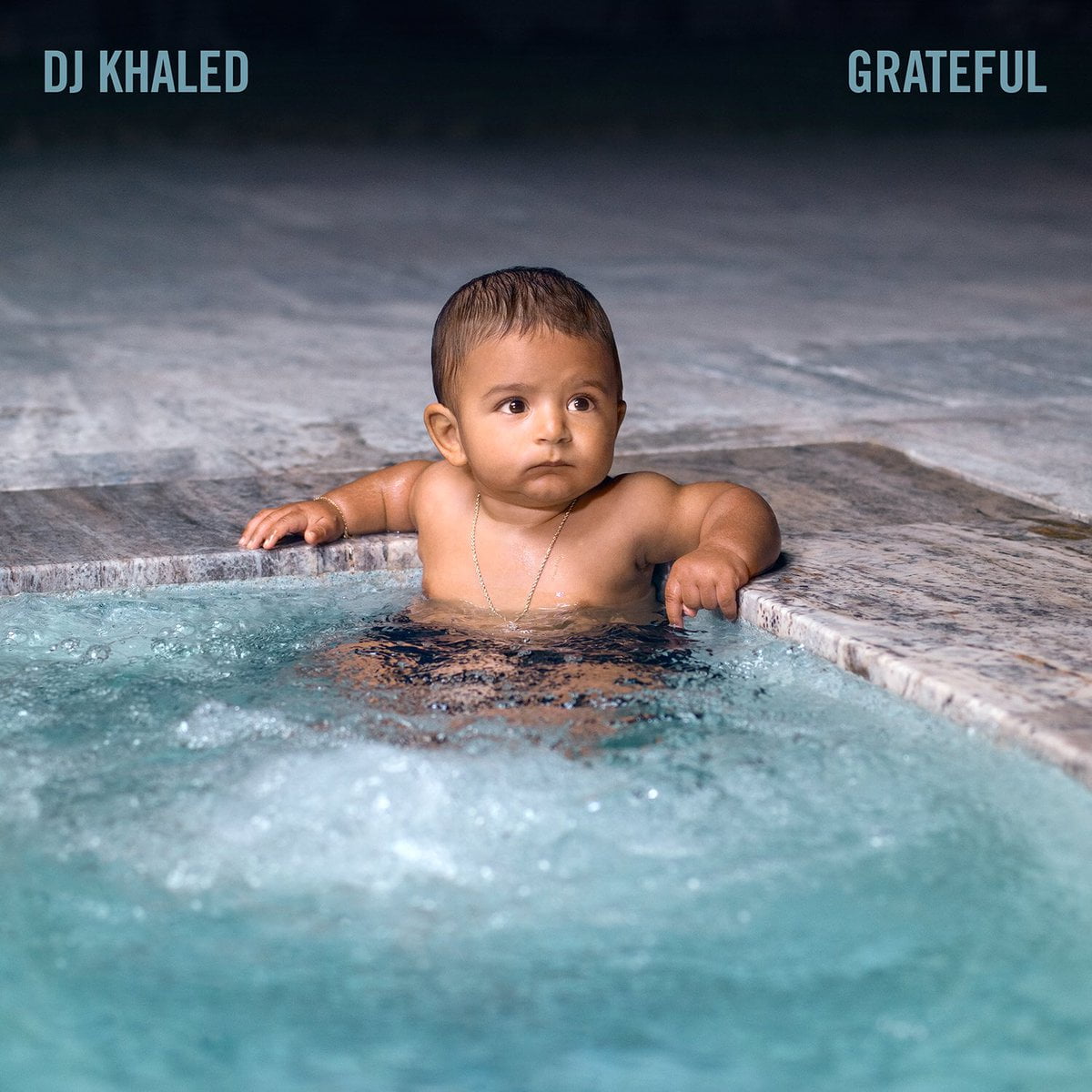 Grateful is the follow up album to DJ Khaled's 2016 LP Major Key which also saw some success after debuting at number one on the Billboard 200 album chart. Major Key also boast a strong guest list with several of the same names you can find on Grateful plus a lot more. The We The Best Music Group chief is having the time of his life right now and his career is not only booming, but his label and overall brand is exponential in the hip hop market place right now.
Go and stream or download DJ Khaled new album Grateful on iTunes/Apple Music below.