Could Drake be dating The Weeknd's ex-girlfriend Bella Hadid.
Drake maybe already moving on from the last female he was linked to but if this bit of tea is true then he might be in for some beef with his XO brother The Weeknd. The 6 God always somehow finds himself entangled in some rumor about his love life and this year he has been especially very active. Just last week he was spotted with a mystery girl having dinner at one of his favorite spots in West Hollywood.
This week the Toronto rap star is linked to supermodel Bella Hadid who very recently was dating The Weekend until they broke up. The "Starboy" singer has since moved on with Selena Gomez but this is the first time since their split that Bella is being linked to another artist. Multiple reports confirmed on Wednesday that Drake and Bella were spotted together at The Nice Guy in Los Angeles.
Drake reportedly arrived at the venue at around 12:45 AM and the model arrived at around 1:20 AM. There were no reports on whether or not they were together inside the club but things became pretty clear when they both left in Drake's SUV at around 4 AM. They both left through separate exits but went into the same SUV according to paparazzi. Maybe she is just one of Drake's beautiful friends that he is just hanging out with. Bella Hadid broke up with The Weeknd in November last year and then he started dating her friend Selena Gomez. Drizzy and Weeknd are not only from the same city, but they are also friends and frequently perform on each other's tours.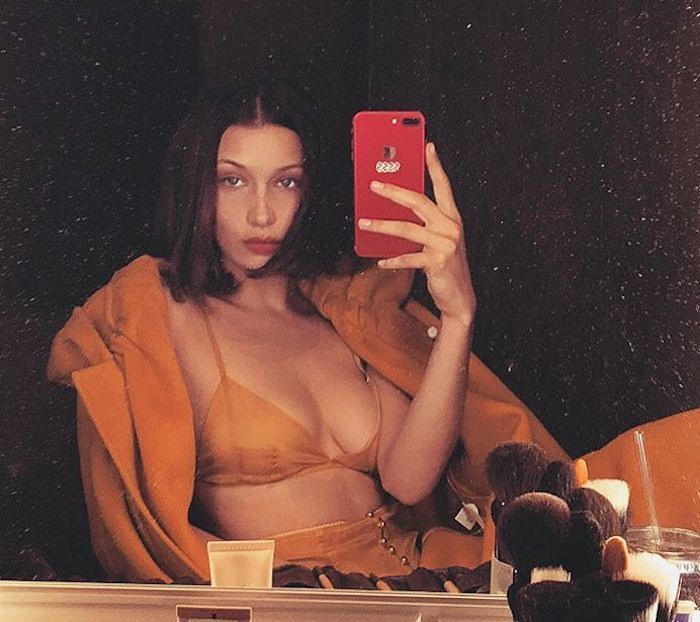 This is also some good promo for Drake who is about to drop his new single which was inspired by Louis Vuitton. The new track will be the first since More Life and will arrive on Apple Music/iTunes tonight.