Fetty Wap got robbed of his chain during a robbery shootout early Sunday morning.
The incident took place in Paterson, New Jersey along Montclair Ave and Paxton Street around 5 AM on Sunday, TMZ reported. Cops were called in to the location minutes after five in the morning after someone reported that shots were fired. The "Trap Queen" rapper's chain was snatched and some cash was taken from him. At least two persons were shot and injured in the melee.
Fetty Wap was wearing his 1738 chain at the time of the robbery and it didn't take to long for it to turn up on Instagram and the suspect is a longtime rival of the Remy Boy rapper. Raheem Thomas, aka Fuzz has had beef with Fetty Wap over music deals for quite some time now. He said that he didn't personally took the chain but claimed that he only took a photo with it.
Thomas' crew reported warned Fetty Wap and his crew to stay out of Paterson, NJ, his own hometown. He also owns a label in the city called Muscle Team Entertainment. He was booked for gun possession and burglary.
This is a photo of Fetty Wap with his 1738 chain.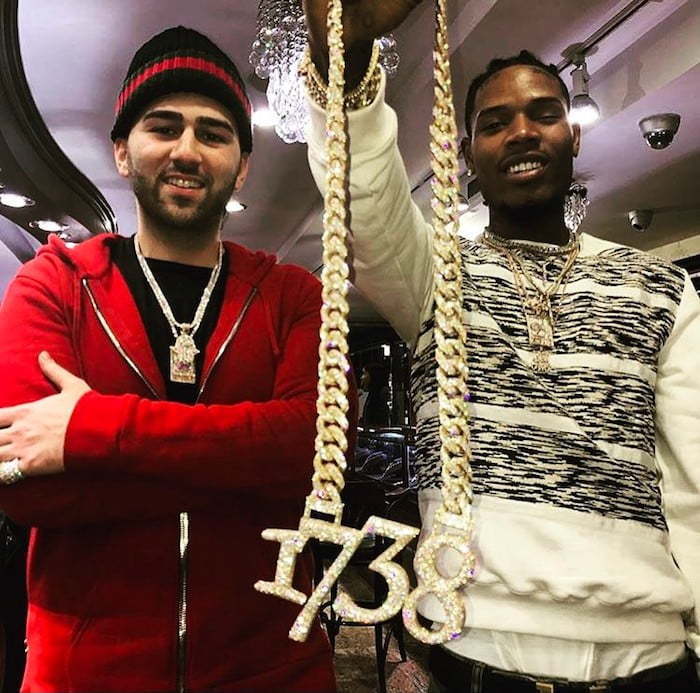 This is a photo of Raheem Thomas allegedly with Fetty Wap chain.