Nicki Minaj is on full on ignore mode looking pass Remy Ma and shooting a video with Future.
Remy Ma's vicious diss track "ShETHER" is still the talk of the internet on day three after its release. The entire Twittersphere have been calling for a quick response from Nicki Minaj but it looks like that is unlikely to happen given what she has been up to lately. Sources around the Trinidadian rapper exclusively told Urban Islandz that the video that she is shooting with Future is for a collaborative single off her upcoming album.
"The video shoot is for a collaboration on her upcoming LP and both the video and the single will be released on the same day in the future," sources said. DHH sources declined to give us any more details about the single or the album, but Nicki Minaj captioned one of the photos of herself and Future #PatekWars.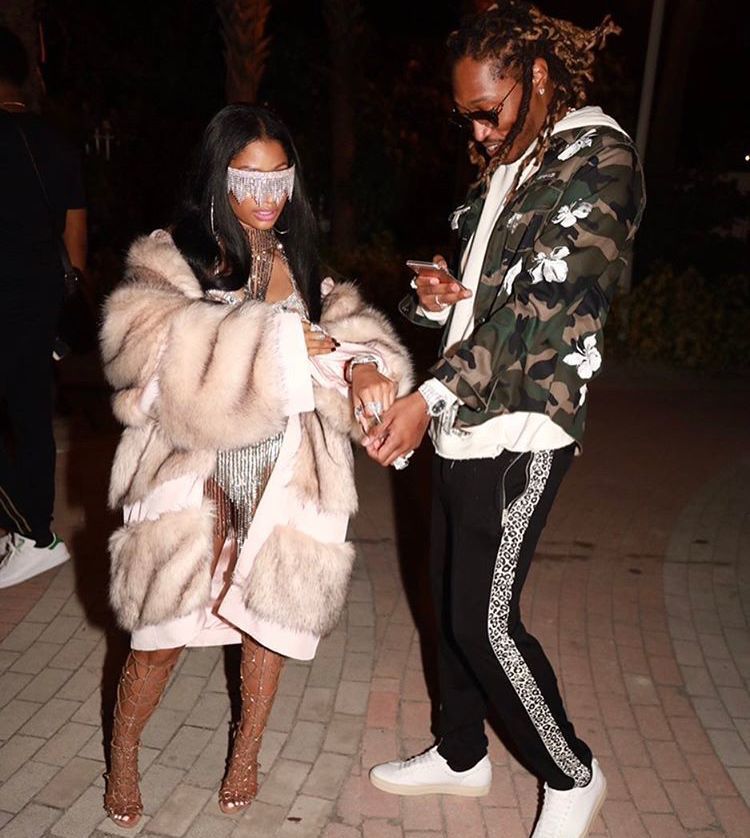 On Sunday, she posted a clip from the "Make Love" video shoot and on Monday she posted several images and video clips from her video shoot with Future. "At a secret location right here," says Future, while Nicki added "You weren't invited to this one. Nah, it's a secret. Ya dig?" Minaj also posted another clip of herself and Future riding in a Rolls Royce.
The burning question still on a lot of her fans lips is whether or not she will respond to Remy Ma diss track. Certainly, she and her team are currently weighing her options and are probably saying that giving this beef more attention will benefit the Love and Hip Hop star way more than it benefits her. In fact, her career could take a hit if she fully engages Remy and lost. But at the end of the day, this is what hip hop is all about.