Reggae star Anthony Cruz is in mourning on Valentine's Day after his baby mama and daughter were murdered at their Florida home.
News of the gruesome act broke on Monday with a police standoff in Ft. Lauderdale, Florida. A 32-year-old man, Kevin Nelson, had barricaded himself inside a home that was surrounded by police. At that time he had already shot and killed 15-year-old Shanice Smith and her mother. The teen turns out to be the daughter of the reggae singer.
Anthony Cruz confirmed the news on his Facebook page writing, "I can't believe they kill my one and only daughter in ft.lauderdale."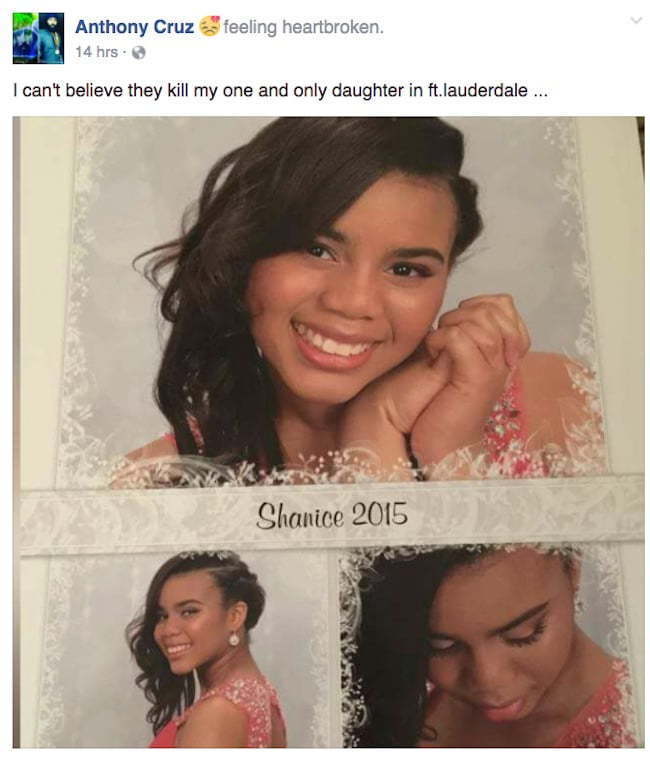 The Broward County medical examiner revealed that the two female victims have been dead for at least 24 hours. Nelson is not yet charged with a crime but he is currently in police custody after turning himself in following the standoff.
Anthony Cruz is best known for singles such as "Half Way Tree," "Only The Father," "My Love," and "Mother and Daughter."