Nicki Minaj and Drake seems to be trolling Meek Mill with this reunion photo and their fans are joining in the roast.
There is no doubt that this pic gives the Drake and Meek beef some new life because of that famous line from Drizzy in his infamous "Back To Back" diss track. In case you forget we will gently remind you. "I don't wanna hear about this ever again / Not even when she tell him that they better as friends / Not even when you saying, 'Drizzy, tell 'em again!'" the 6 God raps.
Back then Nicki Minaj and the Philly rapper were tighter than Barrack and Michelle and he was telling folks that the Toronto emcee envied him for having the baddest chick in the game. It is no secret that Drake has had a big crush on the big booty Caribbean babe. Even The Game stepped into the roasting fest by posting the same photo on Instagram with Drake's infamous lines.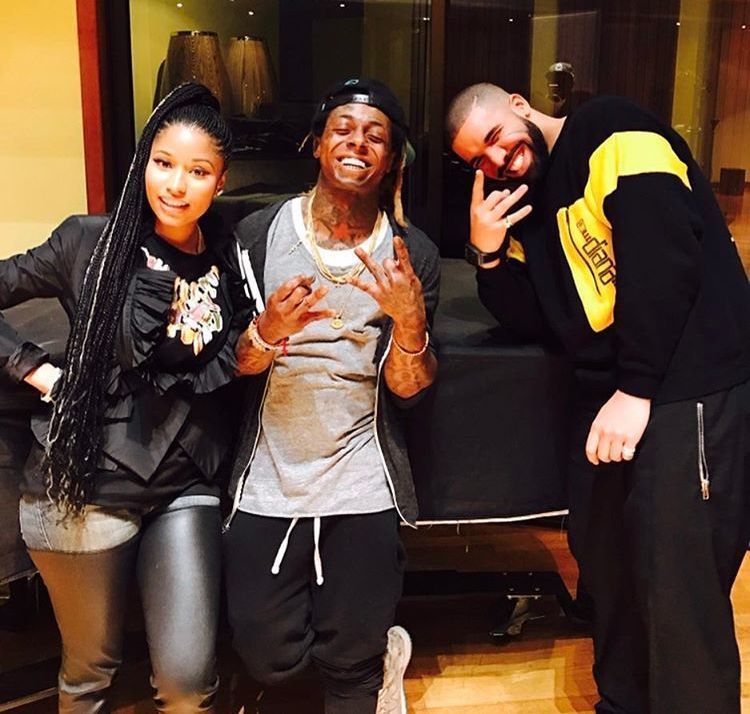 Sources told us the the picture was taken two weeks ago when Nicki Minaj, Drake, and Lil Wayne link up in Los Angeles to work on some new music. All three rappers are dropping new albums this year and perhaps making plans to bring that old Young Money vibe back. Meek Mill response to all of this, well he has deleted his Instagram account from last month because his ex-girlfriend fans were going in on him for dissing her.
Nicki dumped Meek from back in December around the time of her birthday while vacationing in Turks and Caicos in the Caribbean. She didn't confirm her single status until the beginning of January, telling her fans on Twitter that she is focusing on her work. Her longtime old flame Safaree Samuels has been hinting that he wants to reunite with her but so far the two haven't made any connections.