It was only a few days ago that we saw Nicki Minaj and Meek Mill boo'd up on Instagram and now the couple has once again broken up.
Meek went lights out on IG on Sunday and the "Black Barbie" rapper, who is currently vacationing in Turks and Caicos, left a cryptic message on her IG which sent off rumors of trouble in paradise. Whats even more surprising is that the Philly rhymer wish his lady a happy birthday just two days before. Some folks close to home are telling us that the Trini rapper and Milly had another fight over the weekend because he was suppose to fly to Turks but didn't.
"I don't think anyone really believe that they will be broken up for long but they did have a fight and he was suppose to come down to the Caribbean but didn't," her people said. "This is just really become the norm for them so just give them a couple of days they will be back on IG stunting."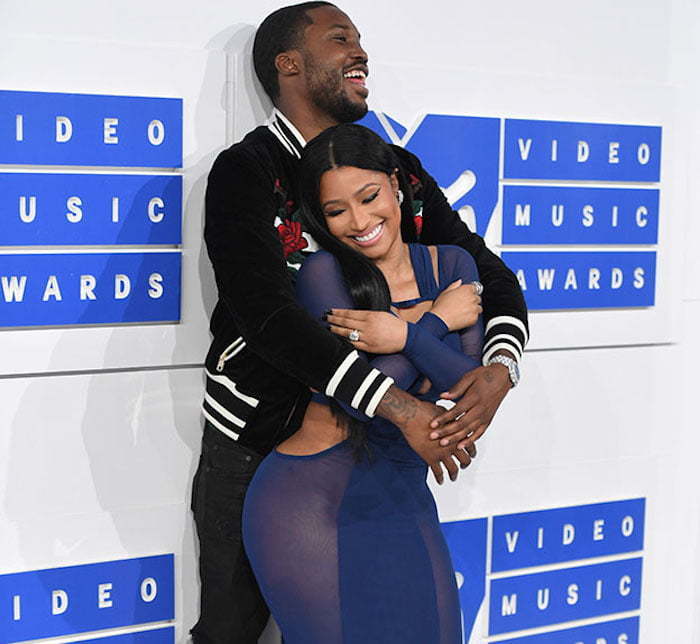 Some fans on Twitter are speculating that this is all a publicity stunt since both Nicki Minaj and Meek Mill are prepping new albums. The MMG rapper has been teasing his fans with DC4.5 since last month and the Young Money femcee has been working on her forthcoming album for the past few months. We're told that he new LP should be coming in early 2017 and that she has already recorded most of the singles including some dancehall flavored joints.
Omeeka relationship has always been rocky and this year alone the pair have broken up and then make up a handful of times. In November they even went at each other on Instagram with Meek calling Nicki disloyal, while she called him ungrateful. Perhaps these two should just get married already and let Safaree have his laugh.
This is the cryptic message that Nicki Minaj leave on Instagram over the weekend.
She has also been dropping some cryptic messages on Twitter but some of whats she said can be traced back to questions from her fans about her "Black Barbie" music video.
*sits back and watches yall spazz*? #BlackBarbies

— QUEEN (@NICKIMINAJ) December 10, 2016