Drake seems to be missing his ex-boo Rihanna right now or perhaps all those recent Chris Brown dating rumors are making him feeling some type of way.
Rihanna and Drake had a bitter breakup last fall and have not really spoken to each other since then. Plus Drizzy has moved on to RiRi's former friend Jennifer Lopez and was even spotted with on a date with a porn star last month
The first sign of the 6 God missing the Caribbean pop star was last week at his show in Amsterdam when he was performing their chart single "Work." You can tell he was really feeling that performance. But on Tuesday night at his Boy Meets World tour stop at the O2 Arena in London, Drake stopped short of telling the crowd that he wants Rihanna back. "If you want your woman to feel sexy and s**t you play the Riri records," Drizzy said on stage. "She's like the queen of everything."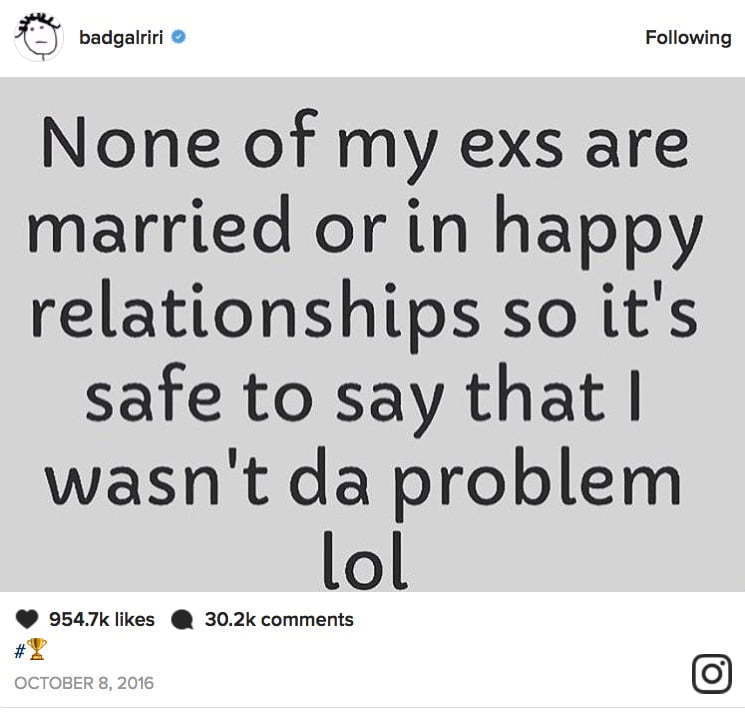 Shortly after their breakup in October last year, Rihanna post a cryptic message on Instagram basically saying she was not at fault. "None of my exes are married or in happy relationships so it's safe to say that I wasn't da problem lol," she wrote. Drake has never publicly addressed their split, but he has never been shy about his love for the Bajan beauty.
During his speech at the 2016 MTV VMAs, he famously told the audience that he has been in love with her since he was 22 years old and he is now 30 so you can do the math. After a decade of loving her, perhaps Drake is feeling like he is not ready to let her go. For that, you can't blame the 6 God because Rihanna is like in the top ten most beautiful women on the planet and if you argue against that then your simply just a hater.
Watch the clip of Drake performing in London below.