The internet is roasting Drake for allegedly cheating on Jennifer Lopez with an adult film star in Amsterdam.
When Drizzy started dating Jennifer Lopez last month he earned a lot of praises and even some street creds from black Twitter who is now the unofficial voice of the hood. But now he may be experiencing some fallout for allegedly cheating on one of the baddest chicks in the game.
The 6 God was spotted on a dinner date with a porn star in Amsterdam on Monday night, Daily Mail reported. Several photos of him and the female having dinner at a Japanese restaurant. The two appears to be chatting and laughing the whole time while paparazzi were busy snapping away.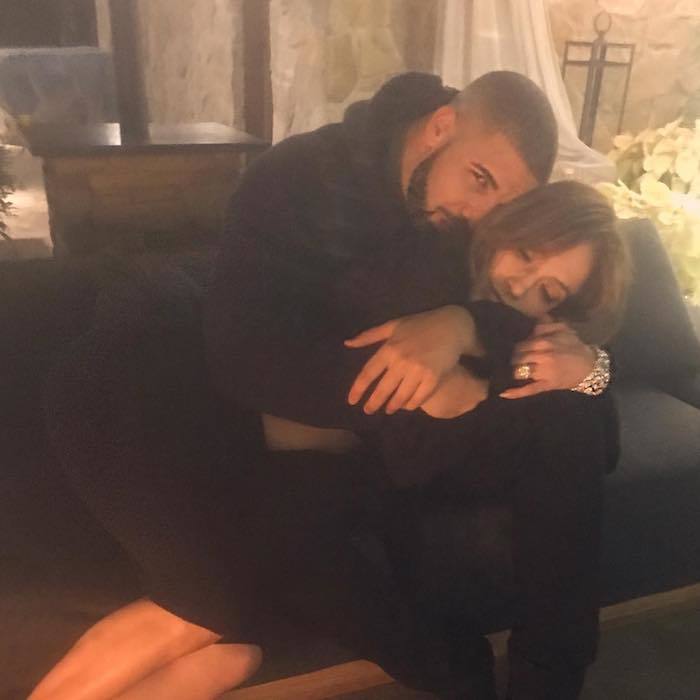 We all know that Drake doesn't keep the same woman too long and he dated some bad chicks like Rihanna and Jennifer Lopez so now some fans are thinking this is a big downgrade. "I hope they don't eat out of the same plate," one fan on IG wrote. Some fans simply leave an L in the comments but there are others who are defending the "More Life" rapper to the end of the earth. "Smh unbelievable how much hypocrisy is up in this comment section and it's all from the haters of course," another fan wrote. "They wouldn't dare say all this sh*t if it was their fave, but because it's Drake it's always going to be a problem."
Drake is currently in Europe ahead of the start of his "Boy Meets World" tour this week. Last weekend he made a surprise appearance on Rae Sremmurd's tour in Amsterdam. Despite his movements in the Europe, Jennifer Lopez seems excited to record some new music with the Toronto emcee. Sources inside OVO told us that she could be featured on his upcoming album "More Life" which is due early this year.