Taxstone is currently behind bars following his arrest on Monday morning in connection to the shooting that rapper Troy Ave was involved in at T.I. concert in New York last year.
The radio host, whose real name is Daryl Campbell, is behind the popular radio show Tax Season. He was picked up by NYPD detectives this morning, the NY Daily News reported. His court date for a weapon possession charge is scheduled for tomorrow (Tuesday, Jan 17). Cops reported that he has been under investigation since last year in connection with the shooting at the Irving Plaza where T.I. had a concert. Campbell was arrested at his Aunt's house in New York and did not resist arrest.
Troy Ave's bodyguard Ronald McPhatter was shot and killed in the incident and the rapper, whose real name is Roland Collins was shot in his leg. The rapper was also arrested and charged with murder but that charge was eventually dropped. He told officers that he wrestled the gun away from his attacker and he was shot in his leg in the process. "As I told you day one, Troy was a victim," Collins lawyer, Scott Leemon, said. "He was shot by someone else and his friend and bodyguard died a hero."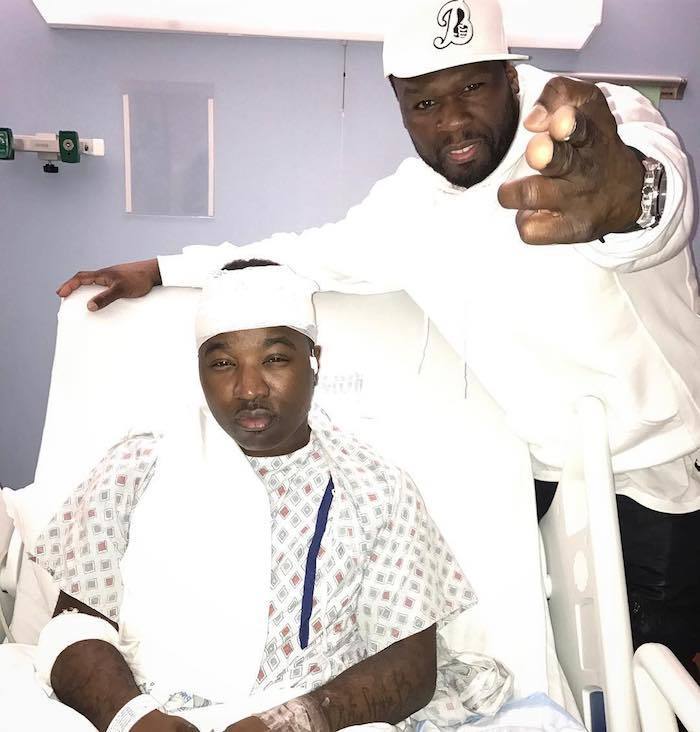 It seems TaxStone has had a decorated past with the law after serving 18 months in prison for a robbery and weapons charge and then another 8 more months in 2012 for probation violation for the same charge.
There may very well be a hit out on Troy Ave because he was shot multiple times and injured on Christmas Day while visiting some family members in Brooklyn. He is currently recovering from his injuries. Sources told Urban Islandz that he has been maintaining a low profile since the latest attempt after his life. It's unclear if TaxStone is under investigation for that shooting as well.