Blac Chyna was on Twitter being petty on Thursday night by tweeting Rob Kardashian's phone number.
Seems Rob was also in on it and you can hear in the video she posted his phone getting blowed up from texts message from female groupies. We are not sure whats her motives is but if it was to get him to change his number it worked.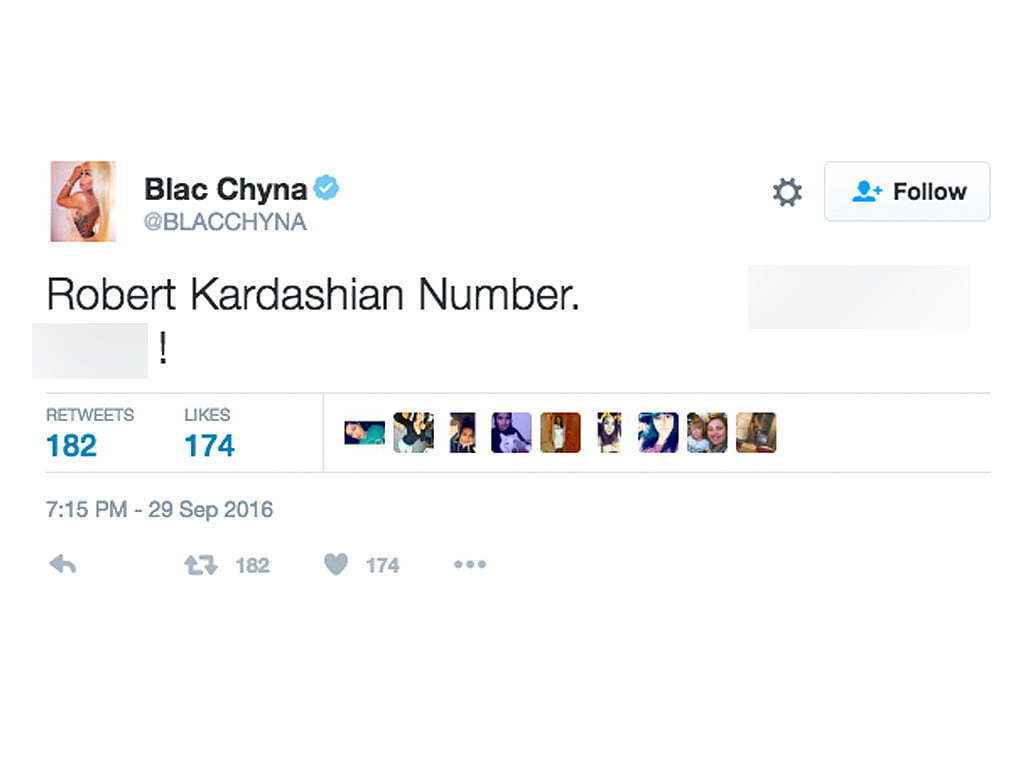 https://www.instagram.com/p/BK9sagEDlOH/
"To ensure your man is not texting no b*tches, just tweet his number out," she said. "How's that feel Rob? How ya feel?…Get your number changed, thank you. To all these females wanna keep texting his phone 'cause they had his number before, talking about 'you good? You and Chyna good?' Naw, we good. We good. We straight. All right."
Earlier this week Rob Kardashian sent off a social media firestorm when he tweeted out his sister Kylie Jenner's phone number. Needless to say thats no longer her number after fans bombarded her phone with calls and text messages.