Chris Brown may have lost out on Rihanna to Drake but we're doubt he is loosing any sleep over it.
In fact these days he is acting like he is happy for the both of them. Sources close to the R&B singer told us that Breezy thinks that a relationship between himself and Rihanna wouldn't work because she was just too intense when they were together.
"I guess you can say that she was much more intense because she loves him and wanted the relationship to work," sources said. "He was more laid back and and carefree perhaps a little too young to get so serious in a relationship. He gets the feeling like she wanted marriage kids and all that other stuffs but he felt like he was too young for that."
"She was much more fierce and in his face like she wanted to know where he was at everytime of the day and would search his phone and stuffs like that would make him angry," our source revealed.
Following their split in 2009 after that vicious beat down that Rihanna got from Chris Brown before the Grammy's. The couple hooked up back again in 2013 but it only lasted for a few months. "I think he just felt like they were both too young at that time to get that serious," sources told us. "Maybe if it was now things would have been different but they have both now moved on and doing their separate thing."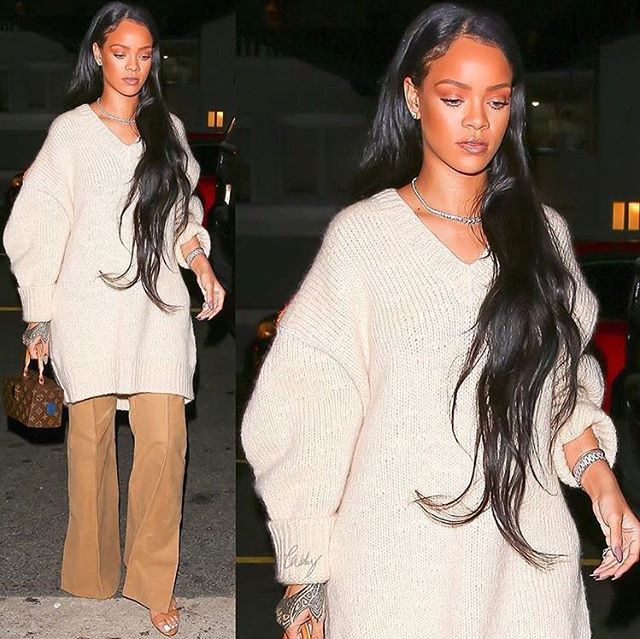 Back in 2013, Chris Brown weighed in on why the couple split after hooking back up and he revealed that he and Rihanna wanted a different type of relationship.
"People have differences and people have different wants and needs. And at the end of the day, she's a young girl," Brown said. "I can't really be focused on wife-ing somebody that young. At the end of the day. And I'm young too. So I can't focus on that right now. I just need to fast forward and be a man and be the best Chris Brown I can be, instead of worrying about whoever else is going to be in my side pocket."
Rihanna is currently dating Drake and Chris Brown is single following his split with Karrueche Tran over his love child Royalty.