Tyga got back at least one of his expensive whips.
Two cars belonging to the Compton rapper were repossessed last week. First it was his red Ferrari Italia and then his $2.2 million Maybach S62. TMZ reported that Tyga picked up his Ferrari over the weekend but the story is so bizarre.
Sources are saying that another person leased the car for Tyga who he has been giving the money to make the lease payments. Seems there are at least two middle man involved in the lease of the car and one of them has not been turning over the money. So Tyga's lawyer fired off a letter to the dealer that repossessed the car and the manager caved and returned the car to Tyga.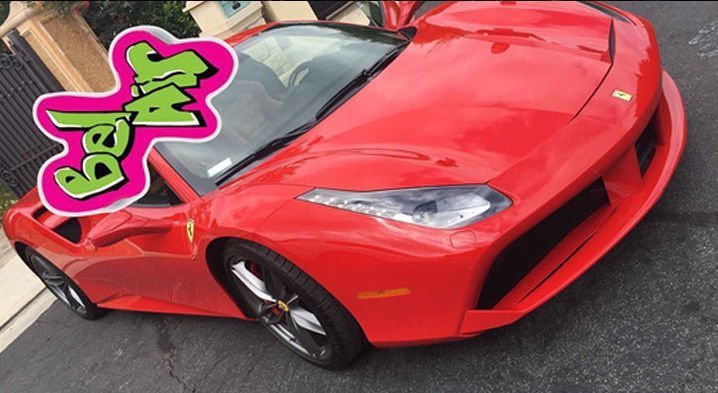 Tyga posted this photo on his Instagram page informing his fans that the car is back home. As to what happened with his Maybach he has yet to offered an explanation. He bought the car from Birdman back in 2014.