Iggy Azalea and Nick Young relationship is done for good because the Australian rapper just dropped a bombshell on Twitter.
Iggy took to Twitter last night to sound off on the reasons behind her sudden split from the NBA star. Based on what she said you can pretty much not expect a reunion between these two.
Iggy Azalea and Nick Young Breakup 'I Can't Trust Him'
In her first tweet, she confirmed that Nick Young baby mama is pregnant with his kid. "I have never even been told by nick that his baby mother is pregnant so if this is true I'm finding out via E news," she wrote.
"I broke up with Nick because I found out he had brought other women into our home while I was away and caught them on the security footage," she added.
"This is just like a second shot to the chest. And I feel like I don't even know who the hell it is I've been loving all this time."
"People in this world really are f***ed up."
Last week Iggy Azalea confirmed on IG that she split with Nick Young because of trust issues.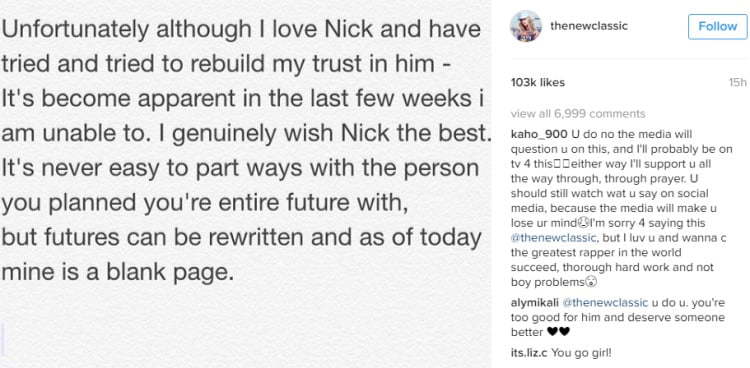 Nick Young has not responded to Iggy's accusations but he did confirmed that he is a single man.