Justin Bieber got himself into a brawl outside of his hotel shortly after attending the Cleveland Cavaliers and Golden State Warriors NBA Finals game 3.
TMZ posted the video on Thursday showing the Canadian pop star getting into a fight with another man much bigger than him. Seems like he was about to get pounded when some bystanders stepped in and separate the two.
Justin Bieber Brought Out Usher & Ludacris On 'Purpose World Tour' In Atlanta
The fight reportedly took place after 11 p.m. last night outside a hotel that he was staying in downtown Cleveland. As of now the cause of the melee is still unknown but Bieber was spotted wearing a Cavaliers shirt pre-game and seems some Warriors fans didn't like that.
In the video you can see the other man slamming Bieber to the ground and attempted to pound him before some other folks tried to separate them.
Bieber later posted a selfie on Instagram with the caption, "Not a scratch on this pretty boy."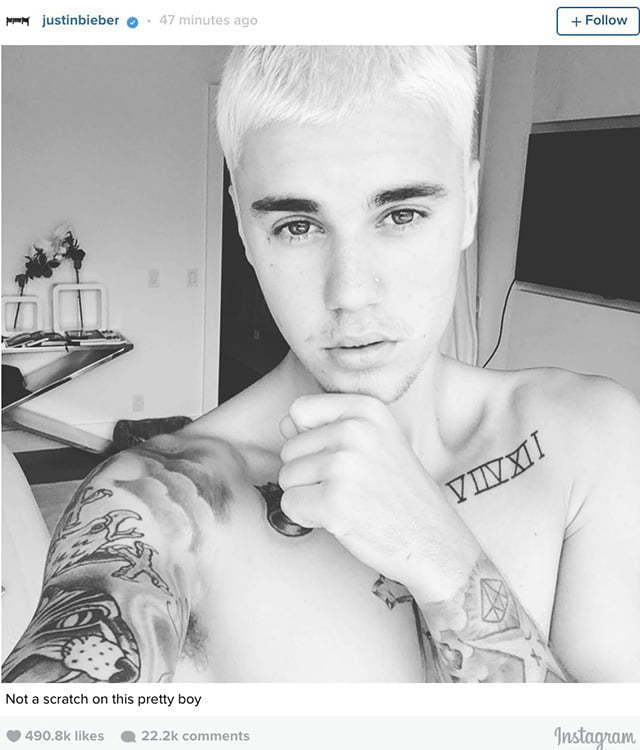 These are the videos from the fight.