Drake debut a shave face on Instagram last night and all of his female fans are loosing their minds.
Drizzy has been dominating social media over the last two weeks with his new album Views. If you saw him trending on Twitter last night it wasn't because of new music, but because of this photo that he posted on IG.
Drake Says Vybz Kartel Is His Favorite Artist, Talks Popcaan & Mavado "Addi Mi Daddy"
"Beard making an epic come back in 2 weeks… only for you @nbcsnl Tune in Tomorrow night at 11:30 on NBC," Drake wrote.
Seems it's all part of his act on Saturday Night Live tomorrow night. Drake will be hosting and performing live on SNL on May 14.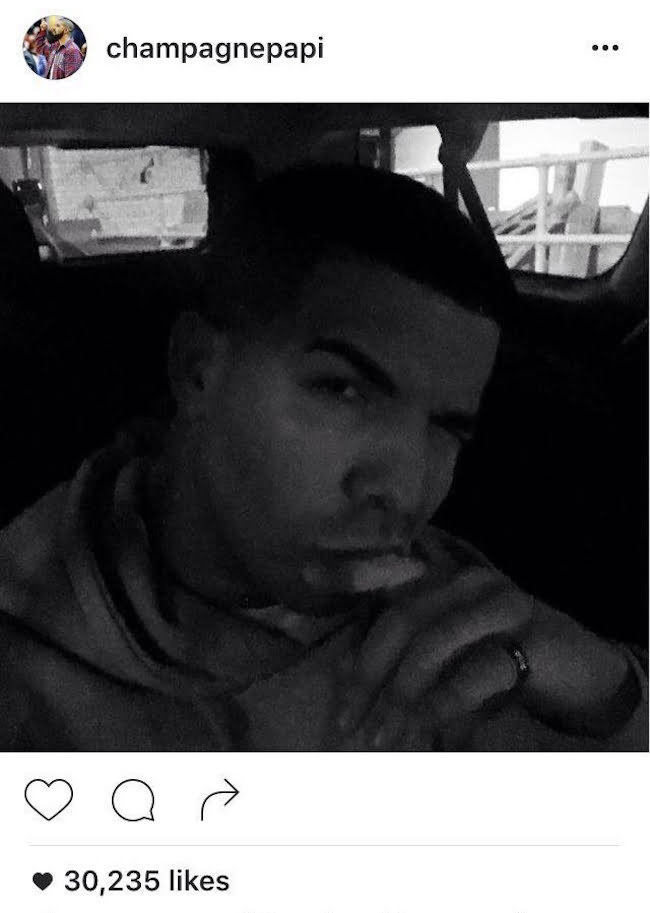 Although he later deleted the photo, enough of his fans saw it to make a sizeable reaction. Don't be surprised if you see a kickstarter pops up to get Drake's beard back.
Check out some of the hilarious comments below.
Drake shaved his beard and now he's back to looking like Lumiere from Beauty and the Beast. Sir… ?? pic.twitter.com/740fmgqmlN

— Awesomely Luvvie (@Luvvie) May 13, 2016
Drake must be playing a 12 year old on #SNL. Only valid reason to shave off a beard. And he should've rejected that character TBQH.

— April (@ReignOfApril) May 13, 2016
the beard better hurry up and grow back. i wanna see it on your face before the day is over. I ain't playin @drake pic.twitter.com/nNMdVEth5n

— two times-TWO TIMES (@aubreysoctober) May 13, 2016
Me trying to like Drake without his beard pic.twitter.com/prF3MZ0v7o

— Alessia (@badgalrivers) May 13, 2016
Drake cut his beard. He is no longer "Champagne Papi". He is now "Four Loko Man"… Bye

— LilOozie$quirt™ (@NaturalBadAssss) May 13, 2016
Drake sans beard was the wakeup call i needed. let me drink some lemonade, focus on my life, and achieve greatness. amen.

— Bim Adewunmi (@bimadew) May 13, 2016
https://twitter.com/karyewest/status/731115400033927168