R&B singer Kehlani is currently hopsitalized after she attempted to commit sucide amidst some recent drama that she cheated on her ex-boyfriend Kyrie Irving with her ex PARTYNEXTDOOR.
The social media backlash started when PARTYNEXTDOOR posted a photo of himself and Kehlani in bed with the caption, "After all the shenanigans, still got the R&B singer back in my bed.
Kehlani Diss The Game Following Drunken Reference About Her Lady Parts
He later deleted it but not before we grabbed a screenshot.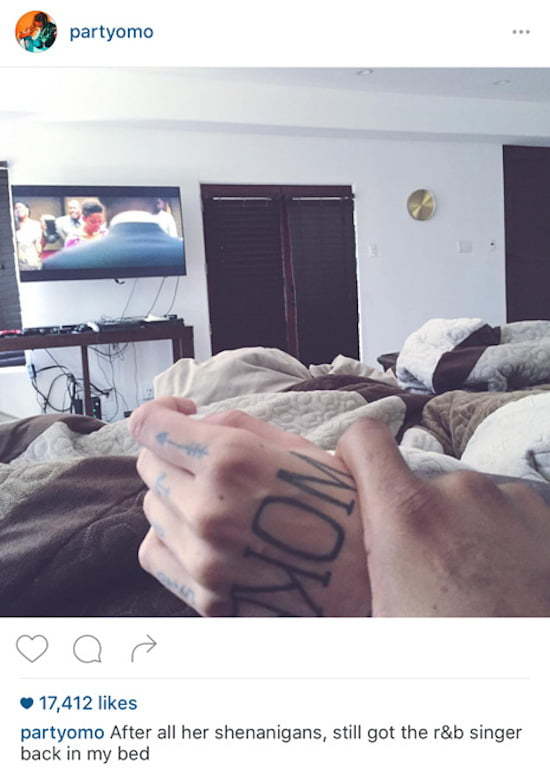 The singer immediately started trending on Twitter with some fans bashing her as a cheater. Seems all of that was too much for her to handle so she tried to end her own life, but fortunately she is still with us today and we can look forward to more new music from her.
"Today I wanted to leave this earth," she wrote. "Being completely selfish for once. Never thought I'd get to such a low point. But.. Don't believe the blogs you read .. No one was cheated on and I'm not a bad person… Everyone is hurt and everyone is in a place of misunderstanding.. But as of today, I had no single wish to see tomorrow.. But God saved me for a reason, and for that… I must be grateful.. Cuz I'm not in heaven right now for a reason… On that note.. Bye Instagram."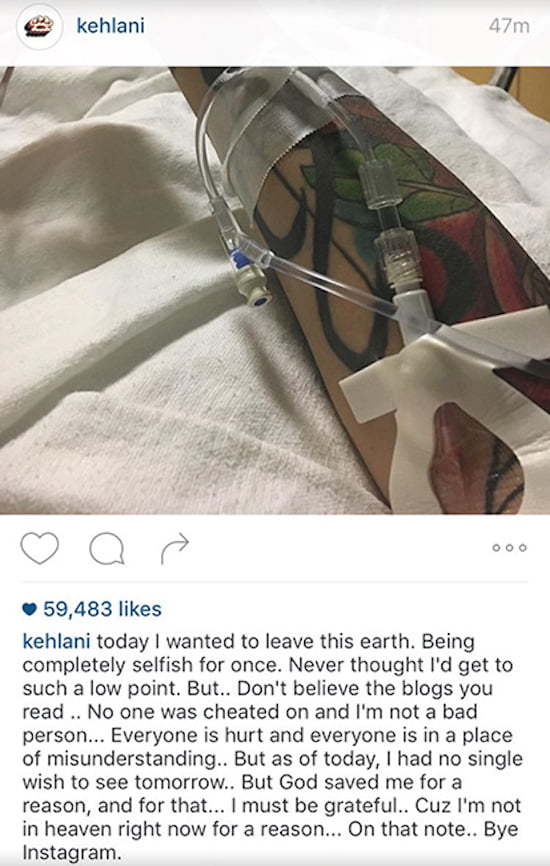 Kehlani and PARTYNEXTDOOR split last year and then she started dating NBA player Kyrie Irving. But things went south with Irving over the last two weeks which may resulted in her reunion with PND.
The Oakland singer has been getting support from her peers in the R&B community including Keyshia Cole.
"I support u Kehlani!! Love is love!" Cole tweeted.
I support u Kehlani!! Love is love! https://t.co/1p4Gruc1EP

— Keyshia Cole (@KeyshiaCole) March 29, 2016
The hashtag #StayStrongKehlani has been trending since the news broke on Tuesday as fans rally to support her.